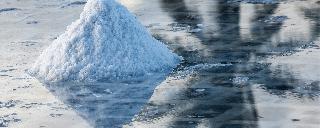 Un rugby de haut niveau, un public extraordinaire, une ambiance carnaval avec des activités grandioses, telles sont les promesses du Beachcomber World Club 10s. Ce tournoi de rugby où les équipes professionnelles s'affrontent d'un côté et les amateurs de l'autre, se déroulera du 17 au 18 juin 2017, au stade Anjalay, à Mapou, à l'Ile Maurice.
Lors d'une conférence de presse tenue au siège sociale de Beachcomber le mardi 25 avril 2017, réunissant entre autres les principaux acteurs de ce tournoi de prestige, Jon Phelps et Heyneke Meyer, les représentants de Carinat Sports Marketing, organisateurs du Beachcomber World Club 10's, ont annoncé du très lourd pour cette édition 2017. Séjournant au Dinarobin Beachcomber, Heyneke Meyer, également ex-coach de l'équipe nationale sud-africaine de rugby a affirmé que ce tournoi peut contribuer à populariser la pratique de ce sport à Maurice. "The youth need role models and I strongly believe that this tournament can also help young children meet and play together with professional players. Here in Mauritius there are lots of local talents who just need some coaching." a indiqué l'ex-coach des Springboks. Ce tournoi regroupera ainsi les équipes de rugby de classe mondiale. La compétition réunira plus précisément huit équipes, réparties en deux poules de quatre. Cette année encore, les matchs seront diffusés sur plusieurs chaînes de télévision à travers le monde.
Déjà très actif dans l'organisation des évènements sportifs, (avec l'UTRB, le MTB), le groupe Beachcomber a réitéré son partenariat pour être le « Title Sponsor » de cette compétition. Lors de son allocution pendant la conférence de presse, Gilbert Espitalier-Noël, CEO de Beachcomber Resorts & Hotels, a pour sa part avancé être très fier de soutenir cette manifestation sportive. « Ayant moi-même été un ancien joueur de rugby, je pense que le groupe Beachcomber partage certaines valeurs de ce sport, soit l'esprit d'équipe et de camaraderie. D'ailleurs depuis mon arrivée il y a deux ans, nous travaillons à consolider cet esprit d'équipe au sein du groupe. Ce sont des valeurs dans lesquelles on croit beaucoup. », a-t-il déclaré.
D'autre part, le CEO de Beachcomber espère que ce tournoi sera bénéfique à la destination, et que l'avènement du Beachcomber World Club 10s encouragera les amateurs de rugby à séjourner à Maurice surtout pendant la basse saison. En tant que « Title Sponsor », les hôtels Victoria Beachcomber, Trou aux Biches Beachcomber et Mauricia Beachcomber, accueilleront tous les joueurs tout au long de leur séjour.
Huit équipes de renommée mondiale participeront au Beachcomber World Club 10s :
1. Toyota Cheetahs (Afrique du Sud)
2. VodacomBulls (Afrique du Sud)
3. Western Force (Australie)
4. AfricaPacific Dragons (Afrique, Nouvelle Zelande, Fidji, Samoa, Tonga)
5. Pyrénées Club Seven(France)
6. Brumbies(Australie)
7. Harlequins(Angleterre)
8. KubotaSpears (Japon)
Le tirage au sort pour la sélection des équipes participantes aura lieu le 17 mai prochain dans le magnifique cadre de l'hôtel Trou aux Biches. Le tournoi se déroulera selon la formule round robin avec des matchs de poules pour déterminer les qualifiés des quarts de finale.