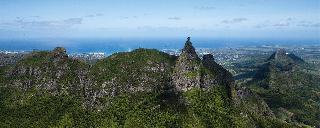 Dans le cadre de notre offre bien-être, les hôtels Beachcomber s'attachent à apporter à leurs clients le bien-être profond et le ressourcement durable qu'ils sont venus chercher, grâce au nouveau concept spa, « The Art of Wellness ». Ce programme complet de soins et d'expériences a été soigneusement conçu pour satisfaire au mieux les besoins et les envies de la clientèle d'aujourd'hui. Suivant cette nouvelle orientation, « The Art of wellness » a puisé dans ce qu'il y a de meilleur pour créer une gamme de produits exclusive et inédite.
La nature au cœur de nos soins
Nous croyons que la Nature est la plus grande source de bien-être, c'est pourquoi nous la respectons et nous nous en inspirons. S'appuyant sur les savoirs ancestraux et les secrets de beauté millénaires, où la Nature tient la première place, la gamme B(e) Beautiful a été créée pour les spas Beachcomber. Nos produits se veulent être un concentré de bienfaits naturels à l'état pur. Nos matières premières sont issues du monde végétal et nos formules sont minutieusement élaborées en laboratoire de sorte à conserver les actifs essentiels nécessaires au bon soin de la peau et à l'équilibre du corps et de l'esprit.
Une révolution cosmétique
Nos techniques de production, quant à elles, tranchent avec celles de la cosmétique de synthèse en ce qu'elles se rapprochent davantage d'une « cosmétique maison » qui vise à restituer les propriétés brutes des composants naturels. Autres spécificités de la marque B(e) Beautiful, les produits sont formulés pour s'appliquer sur le visage comme sur le corps, obéissent ainsi aux grands principes de globalité et d'alternance qui préconise l'apport de plusieurs éléments au corps, lui laissant le soin de puiser ce dont il a besoin sur le moment.
Plaisir ultime des sens
La richesse du terroir mauricien est l'essence même de nos produits. Le sucre, la noix de coco et le miel, pour n'en citer que quelques-uns, sont associés à des ingrédients aux vertus universelles, tels que les huiles végétales, le beurre de karité et la cire d'abeille, pour créer une offre gourmande à la saveur mauricienne. Aux textures harmonieuses et rafraîchissantes s'ajoutent les parfums envoûtants de vanille, de caramel ou plus délicats comme la violette sauvage, qui promettent un voyage exotique des sens. En plus de leurs propriétés naturellement nourrissantes et apaisantes, nos produits offrent une véritable expérience sensorielle pour la peau, le corps et l'esprit.