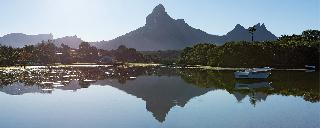 Evènement phare de Beachcomber Tours en Afrique du Sud, les Top 10 Premier Awards, dont l'objectif est de récompenser les meilleurs agents de voyage du tour opérateur maison de Beachcomber Resorts & Hotels, se sont tenus du 28 novembre au 02 décembre dernier. Les artisans de l'hôtel Trou aux Biches Beachcomber qui ont accueilli les participants ont tout mis en œuvre pour leur faire vivre un séjour inoubliable. L'évènement avait cette année comme fil conducteur et principale thématique « Celebration » – afin de rendre hommage aux 65 ans du groupe Beachcomber.
Lors de leur séjour, les professionnels du voyage ont eu l'occasion de découvrir les nouveautés du groupe : Canonnier Beachcomber qui vient d'être rénové, Victoria for 2 qui est opérationnel depuis le 1er Décembre et Mont Choisy Le Golf. De nombreuses soirées à thèmes étaient également prévues. Ambiance tropicale et buffet fruits de mer lors de la « Seaside Soirée », ode à la lumière lors du « Beauty and the Banyan Evening » où le rituel du Beautiful Lights a été célébré. Le quadricolore mauricien a aussi été honoré grâce à une soirée mauricienne qui a permis aux agents de voyage de découvrir la richesse culturelle et culinaire de l'île.
Le clou de cette édition 2017 des Top 10 Awards, demeure indéniablement la soirée de gala, Desert Oasis, tenue lieu le 30 novembre, en présence de plusieurs membres de la direction du groupe Beachcomber. Colorée, intense, avec entre autres lumière tamisée, tente Bedouin, shisha, tapis, et un menu conçu pour plaire aux fins gourmets, tout y était pour que chaque instant de cette soirée soit magique. La cérémonie des Top 10 Awards a permis de récompenser les « top achievers » du tour opérateur. C'est Kim KRAL & Yolanda SAAYMAN, de l'agence Travel by Investec qui ont été élues « top sellers ».