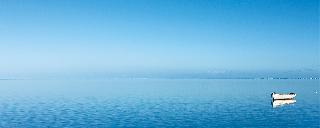 Unique en son genre, la suite Penthouse du Royal Palm Marrakech transporte les sens dans une oasis de luxe, d'intimité et de confort. Elle est à elle seule le symbole du raffinement, de l'élégance, et de la délicatesse qu'inspire l'établissement, qui s'est récemment taillé une place parmi les plus beaux hôtels du monde membres de «The Leading Hotels of the World».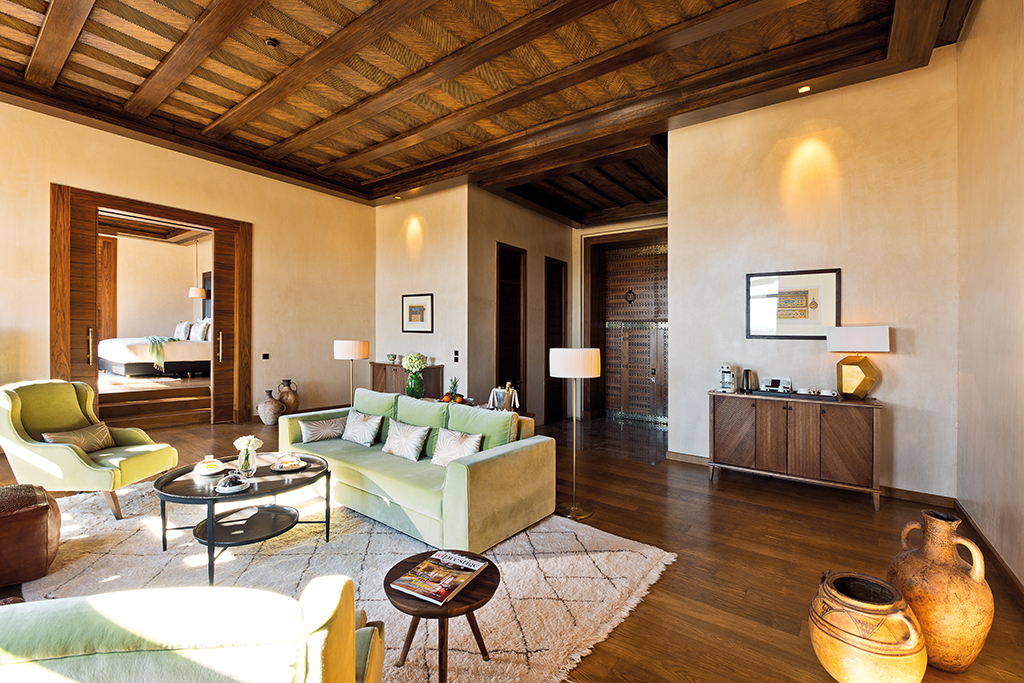 L'immense portail, inspiré du traditionnel « khokha », donne immédiatement la mesure de ce lieu d'exception. Aménagée dans le style berbère authentique et agrémentée d'une touche contemporaine, la fluidité de ses 214 m² d'espace intérieur et extérieur, les teintes chaudes du plancher, un mobilier confortable, des tissus et tapis de sol aux couleurs douces se combinent pour conférer une aura de luxe sans ostentation.
Le salon, très chaleureux et lumineux, a conservé un esprit marocain. Chaque détail est méticuleusement soigné pour créer un espace tout en nuances. Un mariage réussi entre le charme des lignes épurées, la finesse des matières nobles et la douceur des tons pastel, un mélange subtil de mobilier contemporain et de pièces d'artisanat traditionnel... Pour les soirées fraîches de l'hiver marocain, une cheminée dans le salon saura réchauffer les cœurs, laissant entrevoir des moments romantiques et inoubliables.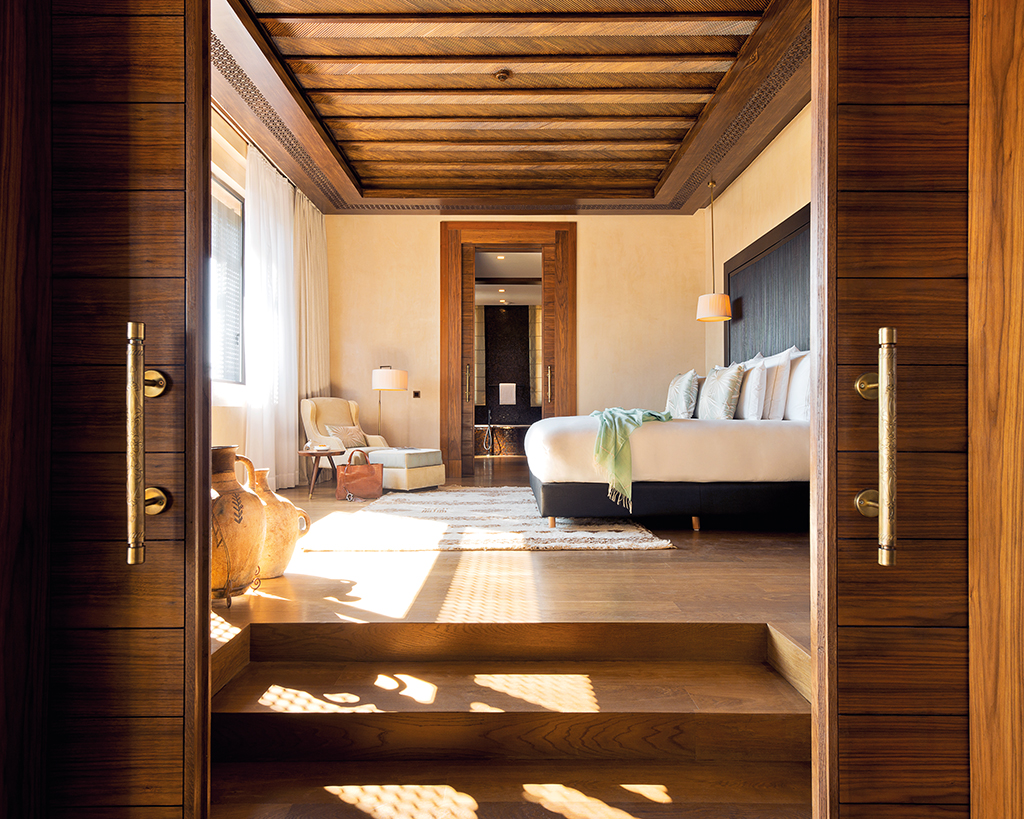 Légèrement surélevée par rapport au salon, la chambre à coucher est un cocon douillet, propice à la rêverie et au repos. Quel bonheur aussi de se réveiller face à une vue imprenable sur le golf, ponctué de lacs aux reflets argentés, avec les cimes enneigées de l'Atlas en arrière-plan !
Un spectacle qui s'apprécie tout autant paresseusement installé dans un transat au bord du Jacuzzi extérieur, qui surplombe les jardins d'oliviers centenaires et la piscine principale.
Tout ici respire le luxe et le bon goût, jusqu'à la salle de bain attenante, au milieu de laquelle trône une majestueuse baignoire. On y retrouve des matériaux traditionnels tels que le bejmat, le marbre et le zellige, avec une prédominance de couleurs intenses.
Une échappatoire, une pause, un voyage, tels pourraient être les synonymes d'une nuit dans la Suite Penthouse du Royal Palm Marrakech. Une suite unique dans tous les sens du terme.