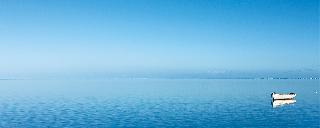 La Mauritius Tourism Promotion Authority (MTPA) lance un concours Facebook sur le marché britannique "Win a luxury holiday in Mauritius with MTPA and Beachcomber Hotels". Le prix est un séjour de 7 nuits à l'île Maurice (vols Aller/Retour sur Air Mauritius) au Trou aux Biches Resort & Spa dans une suite Tropical en demi-pension, offert par Beachcomber Hotels.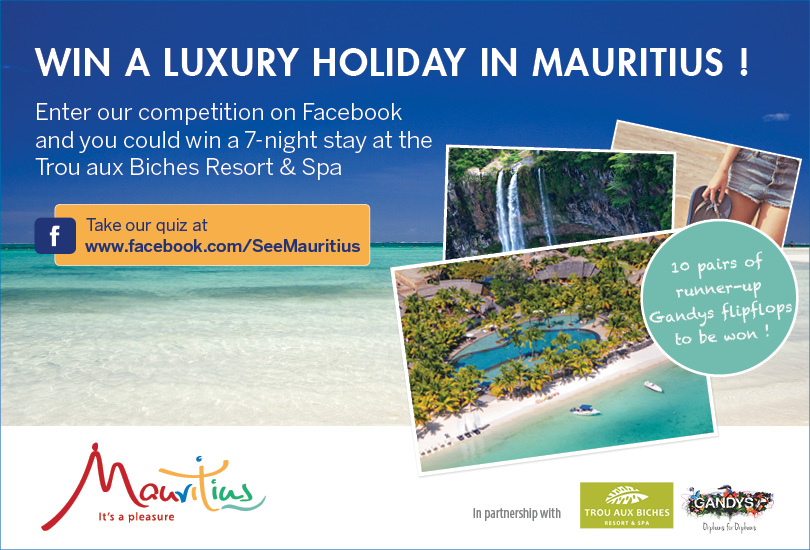 ​
Le concours est libre d'entrée et se déroulera du 30 Mars 2015 au 27 Avril 2015. Les utilisateurs Facebook du Royaume-Uni peuvent participer au concours en prenant part à un quiz sur la page Facebook de la destination, https://www.facebook.com/SeeMauritius, et découvrir certains des plus étonnants sites et activités que l'île Maurice a à offrir. Il n'y a pas de bonnes ou de mauvaises réponses sur le questionnaire. N'importe qui peut gagner simplement en participant.
Le concours est promu activement sur les sites de la MTPA et de Beachcomber, les pages Facebook et Twitter de la MTPA et de Beachcomber, les blogueurs influents du Royaume-Uni et les annonces Facebook sponsorisées par la MTPA, entre autres. Soyez donc parmi les plus chanceux et tenter votre chance.
L'Ile Maurice a beaucoup à offrir. En effet, l'île Maurice est préparée à répondre aux attentes les plus élevées d'un large éventail de segments: les familles, les couples, les sports, la culture, les vacances axées sur le patrimoine et l'aventure.
Explorez les merveilles et parcourez les trésors cachés et la symphonie unique de la faune et de la flore mauricienne. Visitez l'environnement naturel tropical à travers de nombreuses activités telles que des randonnées dans les parcs naturels vierges ou participer à des 'trails' sur des sentiers naturels des enclaves isolées.
Plongez le long de quelques 330 kilomètres de côtes et admirer les récifs coralliens dans les lagons turquoises immaculées de l'île Maurice. En plus des plages incontournables, vivez ainsi une expérience hors du commun, à travers de nombreuses activités telles que la plongée, la pêche, la tyrolienne, la randonnée, le parachutisme.
Découvrez la fascinante histoire, les sites du patrimoine mondial de l'humanité et vivez l'expérience de la vibrante culture de l'île Maurice lors de visites historiques enracinées dans notre pays.
Et, selon votre humeur, choisissez les animations du soir que vous souhaitez, quand le soleil se couche. Embarquez pour une croisière au coucher du soleil. Détendez-vous lors d'une soirée étoilée offrant un cadre idyllique. Ou, profiter de l'ambiance le long des côtes Ouest et Nord dans les discothèques et les bars. L'aventure mauricienne est vôtre. Vous n'êtes plus qu'à un clic.