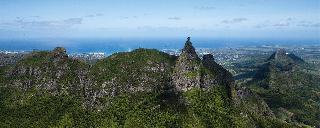 Toujours attentif à offrir une expérience de séjour unique à sa clientèle, Beachcomber Resorts & Hotels a investi plus de Rs 2 milliards (50 millions d'euros) dans l'embellissement et la rénovation de ses huit adresses 4-étoiles et 5-étoiles à l'île Maurice au cours des quatre dernières années. Ce projet majeur arrive à son terme ce quatrième trimestre 2018 et accroît encore le niveau de qualité de l'offre Beachcomber.
La plupart des resorts Beachcomber, situés sur des sites enchanteurs du littoral de l'île Maurice, affichent d'ores et déjà un nouveau visage.
Rouvert en septembre 2017, le Canonnier Beachcomber a été rénové pendant quatre mois pour un budget total de Rs 750 millions (18 millions d'euros). La toute nouvelle aile du Victoria Beachcomber, Victoria for 2, un espace « Adults Only » comprenant 40 chambres, a été bâtie et aménagée avec une enveloppe de Rs 300 millions (7,5 millions d'euros) et accueille ses résidents depuis décembre 2017. Plus de Rs 750 millions (18 millions d'euros) ont aussi été consacrées à l'embellissement des villas et des chambres Deluxe du Paradis Beachcomber, et à celui des chambres du Dinarobin Beachcomber, du Trou aux Biches Beachcomber, du Shandrani Beachcomber et du Mauricia Beachcomber – ainsi qu'à l'amélioration des chambres du Victoria Beachcomber.
De nouvelles touches de couleurs, de décoration, de matériaux, et un nouvel agencement dans certains cas, ont sublimé et éclairé ces intérieurs. Par ailleurs, le Cannonier Beachcomber reçoit dorénavant les enfants dans un nouveau Kids Club à l'ambiance africaine. Les invités du restaurant La Brezza du Royal Palm découvrent un lieu plus chaleureux avec des accents de couleur rouge et de bois.
En parallèle de ces investissements dans les murs et la décoration, d'importants financements ont été consacrés à la formation des équipes, afin de transmettre à chaque artisan l'ADN du groupe, qui compose l'identité de la nouvelle marque Beachcomber Resorts & Hotels.
En effet, en 2016, Beachcomber a complètement revu son architecture de marque et son identité visuelle, en adoptant une nouvelle signature qui traduit toute sa philosophie : The Art of Beautiful. Derrière ces mots, se cache toute la part d'immatériel qui fait la vraie beauté de l'offre Beachcomber ; le service attentionné de ses 5 600 artisans, le caractère unique de ses huit hôtels de plage et le respect des caractéristiques fortes de la marque Beachcomber Resorts & Hotels ainsi que de ses valeurs humaines et écologiques.
Le groupe hôtelier leader (2 100 chambres, soit 15% de la capacité totale du pays, et 500 000 nuitées en 2017) connaît un nouveau souffle sous l'impulsion de son nouveau CEO, Gilbert Espitalier-Noël. Beachcomber affirme son dynamisme, pour toujours mieux servir sa clientèle et apporter encore plus de valeur ajoutée à ses partenaires. Le cachet des lieux est un élément indissociable de la création de cette expérience de séjour et de service qu'offre le groupe mauricien. Beachcomber a ainsi engagé dans ces rénovations, sur quatre ans depuis 2015, un investissement équivalent à près de 30% du dernier chiffre d'affaires annuel du groupe.