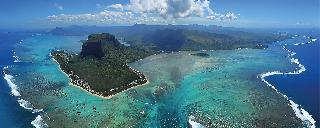 La 37e édition du World Travel Market (WTM), qui s'est tenue du 7 au 9 novembre 2016 à Londres, a offert une belle vitrine à Beachcomber Resorts & Hotels pour présenter la nouvelle identité de marque du groupe et sa collection d'hôtels.
Beachcomber était représenté à cet événement majeur de l'industrie du voyage par le Chief Sales and Marketing Officer, François Venin, le Head of Sales, Nicolas Staub et le directeur général de Beachcomber Dinarobin Golf Resort & Spa et Paradis Beachcomber Golf Resort & Spa, Jean-Louis Pismont. Ce dernier est également le président en exercice de l'Association des hôteliers et restaurateurs de l'île Maurice.
Avec la participation de plus de 50 000 professionnels du secteur, de ministres, de représentants d'agences et des médias du monde entier, WTM est un événement majeur du secteur où de nombreux partenariats commerciaux sont signés.
« Notre présence à WTM est motivée par l'intérêt soutenu du marché britannique pour l'île Maurice. Cela s'est certainement traduit par l'approfondissement des relations avec nos partenaires britanniques et leurs réactions très positives concernant le rebranding de Beachcomber Resorts & Hotels », indique François Venin. « Tout le monde s'entend à dire que 2017 sera une année favorable avec la poursuite de la croissance sur la destination Maurice. »
La collection des 11 hôtels Beachcomber était agréablement mise en valeur avec un stand au design élégant et naturel, qui reflète parfaitement l'image du groupe. Le même concept a été utilisé sur d'autres salons touristiques internationaux tels que IFTM Top Resa en septembre et TTG Incontri en octobre. Il sera également repris lors d'ITB Berlin en mars 2017.
Autant d'occasions pour Beachcomber de mettre en avant The Art of Beautiful !