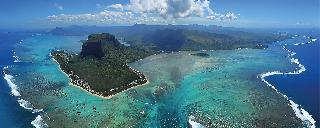 Pauline Seeyave a été nommée au poste de Chief Financial Officer (CFO) du groupe New Mauritius Hotels Ltd. Mme Seeyave assumera ses nouvelles fonctions à partir du mois d'août 2016. Elle aura sous sa responsabilité l'ensemble du pôle finance et administration de Beachcomber. Depuis le départ à la retraite de M. Marcel Masson c'est M. Alain Rey qui assure l'intérim à cette fonction.
Titulaire d'un Bachelor of Arts (BA) et d'un Master of Arts (MA) de l'Université de Cambridge, Pauline Seeyave est une Associate Member de l'Institute of Chartered Accountants of England and Wales.
Elle compte une longue carrière dans le secteur bancaire à l'île Maurice, en l'occurrence à la State Bank of Mauritius, où elle a fait ses débuts en 2002. Elle a occupé dans cette institution bancaire les fonctions de Head of Risk Management, Head of Finance, Head of Corporate & SME. Elle est actuellement Head of Credit Underwriting and Collections à la SBM Bank (Mauritius) Ltd.
Mme Seeyave siège sur le conseil d'administration de plusieurs entités financières. Elle a également travaillé à Londres, en tant que Manager, Audit and Business Assurance à RSMiRobson Rhodes. Son expérience internationale ainsi que celle acquise à des postes de haute responsabilité au sein de la State Bank seront des atouts majeurs pour aider Beachcomber à mener à bien les différentes initiatives de transformation déjà engagées.
Avec sa nomination au poste de CFO de Beachcomber, Pauline Seeyave siègera sur le Conseil d'administration de New Mauritius Hotels Ltd. Elle sera la première femme à siéger au board du Groupe.