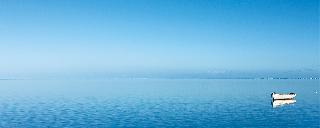 Le groupe hôtelier Beachcomber est le partenaire officiel de l'exposition Picasso qui se tiendra du 24 novembre 2018 au 15 janvier 2019, au Blue Penny Museum. Un événement majeur dans l'histoire culturelle de l'île Maurice qui accueille pour la première fois les œuvres du célèbre peintre espagnol.
Si Pablo Picasso ne s'est jamais rendu à l'île Maurice, son œuvre n'en reste pas moins profondément influencée par l'art africain et l'art primitif. Jamais exposé en Afrique – à l'exception du Maroc – le peintre traverse l'Océan Indien pour le plus grand plaisir des admirateurs et des curieux venus découvrir l'une des plus grandes figures artistiques du XXème siècle.
Considéré comme l'un des plus beaux bijoux de la scène culturelle mauricienne, le Blue Penny Museum, Musée d'histoire et d'art situé au Caudan Waterfront, exposera pendant deux mois 45 œuvres du maître (gravures, dessins, céramiques, petites sculptures, peintures à l'huile, collection de timbres). Celles-ci illustrent des thématiques chères à l'artiste telles que la tauromachie et la mythologie. A cette sélection s'ajoutera la diffusion du film documentaire d'Henri Georges Clouzot, Le Mystère Picasso, considéré par le Gouvernement Français comme Trésor National.

Cette exposition exceptionnelle a été rendue possible grâce à l'heureuse rencontre du marchand d'art d'origine mauricienne, Steve Sowamy, et du conservateur du Blue Penny Museum, Emmanuel Richon.
Beachcomber, The Art of Beautiful
« L'art de cultiver la beauté dans toutes ses dimensions » : telle est la vocation du groupe Beachcomber, qui à travers ce partenariat fort souligne son engagement culturel et offre à sa clientèle l'opportunité de découvrir l'artiste Picasso dans un cadre unique et exotique.