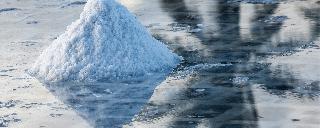 Après avoir affiché son soutien à Mauritius Tomorrow, Beachcomber Resorts & Hotels s'associe à un nouvel évènement culturel national, le festival Porlwi by Light. Après le succès de la première édition, Porlwi by Light 2016 aura lieu du vendredi 02 au dimanche 04 décembre. Ce festival tout en lumière vise à célébrer Port-Louis avec sa richesse d'histoire et de patrimoine. Outre des installations créatives et inédites le public découvrira de talentueux musiciens, tagueurs, échassiers, clowns, mimes, poètes, slameurs, danseurs, entre autres.
En tant que partenaire de l'évènement, Beachcomber Resorts & Hotels accueillera jusqu'au 5 décembre une quinzaine d'artistes qui évolueront lors des festivités. Ces derniers séjournent en effet dans le magnifique cadre de Trou aux Biches Beachcomber, situé sur la côte nord de l'île. Un cocktail de bienvenue a été donné en leur honneur le mardi 29 novembre dernier.
Par ailleurs, le groupe Beachcomber sera également bien présent grâce à son nouveau visuel : un collectif d'artistes réalisera en effet un mandala de sable (Rangoli) représentant le « B-Nautile » lors du festival. Cette œuvre nécessitera 5 heures de travail et sera réalisée en live sur l'esplanade du Port Louis Waterfront dès vendredi soir.
Pour rappel, ce festival à vocation culturelle, touristique, éducative et socio- économique avait accueilli en 2015 quelque 450,000 visiteurs. Le thème de cette deuxième édition, 'People', place l'Homme au cœur de sa ville Port-Louis. Gilbert Espitalier-Noël, CEO de Beachcomber Resorts & Hotels, déclare que « Beachcomber est heureux d'être l'un des partenaires de ce projet qui rejoint le concept de The Art of Beautiful, concept qui met en lumière, tout comme PORLWI BY LIGHT, la beauté des lieux et la bonté de ses artisans ». Pour voir briller la capitale, rendez-vous ce week-end à Port Louis.