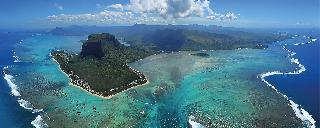 Evènement incontournable pour le marché français chez Beachcomber, le Rallye Beachcomber Tours s'est tenu du 20 au 26 mai 2019. Depuis le lancement de cet 'incentives' de vente, Beachcomber a réussi le pari de permettre aux agents de voyage de découvrir le coeur de l'île Maurice à travers un programme taillé sur mesure afin que les participants puissent vivre des émotions et de créer des liens avec la destination.
Cette année encore, huit équipes (Violet, Noir, Rose, Bleu, Rouge, Orange, Jaune, Vert), composées de 40 agents de voyages et 8 commerciaux issus de Beachcomber Tours France, se sont affrontées dans une ambiance festive et ludique autour d'épreuves invitant à la découverte des richesses que la destination peut offrir.
Les équipes ont notamment participé à une chasse au trésor, elles ont également fait de l'electro-bike à Grand Port. Le fameux rallye s'est déroulé dans le nord de l'île. Les voitures ont sillonné Pereybère, Cap Malheureux, Anse La Raie, Calodyne, Grand Gaube et Goodlands. Des soirées à thèmes étaient aussi au programme dans les hôtels Beachcomber : Soirée Battle of the bands, Soirée Retour en enfance, Soirée Stars de Cinéma/Festival de Cannes.
Pour clôturer cette 21e édition du Rallye Beachcomber Tours, une soirée de gala sur la plage a eu lieu le 25 mai, au Trou aux Biches Beachcomber. L'occasion pour les participants et les organisateurs de passer en revue les meilleurs moments de cette belle manifestation touristique en compagnie de nombreux invités, dont Gilbert Espitalier-Noël, le CEO du groupe Beachcomber, François Venin, Chief Sales & Marketing Officer, des directeurs d'hôtels et des partenaires de l'évènement. Au programme, musique d'ambiance et un savoureux dîner élaboré par les artisans de l'hôtel.
Lors de son discours, le CEO a déclaré « J'espère que vous avez pu pendant cette semaine découvrir et vivre l'ADN mauricien à travers les artisans de Beachcomber. Au-delà de la beauté de nos sites, l'expérience Beachcomber se vit au travers de ses artisans ». Il a aussi souligné l'excellente performance des hôtels Beachcomber sur le marché français.
Pour sa part François Venin, Chief Sales & Marketing Officer a salué la fidélité et la loyauté des agents de voyage français à Beachcomber. « Le marché français, c'est vous », a-t-il dit, avant de souligner la belle progression (+30%) de ce marché pour les 6 mois à venir et de souhaiter une « longue vie au Rallye Beachcomber Tours ».
Au final, la remise des trophées a couronné l'équipe des BLEU – OUEST, composée de Frederique Vallez-Montagne, Marie Humbert, Elise Chevallereau, Thomas Le Veve, Emilie Dultier, et Lydie Bourdonnais.
Crédits photos : Anaïs Rahaga - TOURMAG
Voir la vidéo