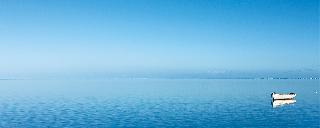 Beachcomber Tours South Africa a embarqué ses meilleurs agents de voyage au Shandrani Beachcomber pour un séjour mémorable du 29 novembre au 02 décembre dernier. Le clou de ce trip, la soirée de gala Top 10 Premier Awards 2016 qui avait comme thème « A touch of Gold ».
Rendez-vous incontournable, le Top 10 Premier Awards vise chaque année à récompenser les meilleurs agents de voyage du tour opérateur maison de Beachcomber Resorts & Hotels. Pour l'édition 2016, ils étaient une vingtaine à participer à cet évènement.
Comme il est de tradition chez Beachcomber de faire vivre aux invités l'Art of Beautiful à chaque instant, les professionnels du voyage ont eu droit à une panoplie d'activités concoctées par les artisans de l'hôtel. Excursions dans le village pittoresque de Mahebourg, balades à bord de kayak, séances au spa pour se ressourcer en toute quiétude, barbecue en bordure de plage avec comme panorama le parc marin de Blue-Bay. Tout un programme !
Quant à la restauration, les repas fins et créatifs savamment préparés par les artisans des saveurs ont ravis les papilles de ces professionnels du voyage. Au menu Asian Fusion au Teak Elephant ou encore trattoria au Ponte Vecchio.
Et qui dit voyage professionnel, dit également soirées à thème. Pour faire honneur aux couleurs du Shandrani Beachcomber - qui fêtait cette année son 25e anniversaire - une « Purple Party » a été organisée. Tous les invités ont joué le jeu et portaient une touche de violet, petit clin d'œil dans la foulée au chanteur Prince.
Terry Munro, Managing Director de Beachcomber Tours, souligne que « cette édition du Top Ten a été exceptionnelle. Le Shandrani Beachcomber nous a permis de vivre une expérience mémorable avec son service inégalable, son personnel amical et attentif, une nourriture délicieuse et un hébergement de qualité. Les soirées ont été particulièrement réussies et nous avons été honorés de la présence des directeurs d'hôtels qui se sont joints a nous pour partager ces différents moments avec nous. »
Pour clôturer l'évènement, une soirée de gala autour de la thématique « Go for gold », a permis de récompenser les « top achievers » du tour opérateur. Heidi Strydom, d'Exotic Vacations a une nouvelle fois été élue « top seller » pour la 9ème année consécutive. Quel exploit !
Nicolas Staub, Head of Sales, déclare que « Le Top Ten demeure un évènement incontournable qui nous permet d'honorer les meilleurs agents sud-africains pour leurs très bonnes performances. C'est aussi l'occasion de féliciter l'équipe de Beachcomber Tours en Afrique du Sud pour leur confiance et l'excellent travail accompli. »
Cette soirée spéciale a aussi vu la participation des directeurs d'hôtels ainsi que des membres du département Commercial de Beachcomber.