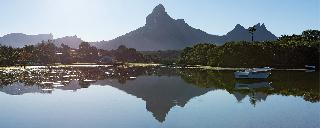 La nouvelle année débute sur une note très positive pour Beachcomber, 10 hôtels viennent de recevoir le « Guest Review Award of Excellence » de Booking.com pour l'année 2015.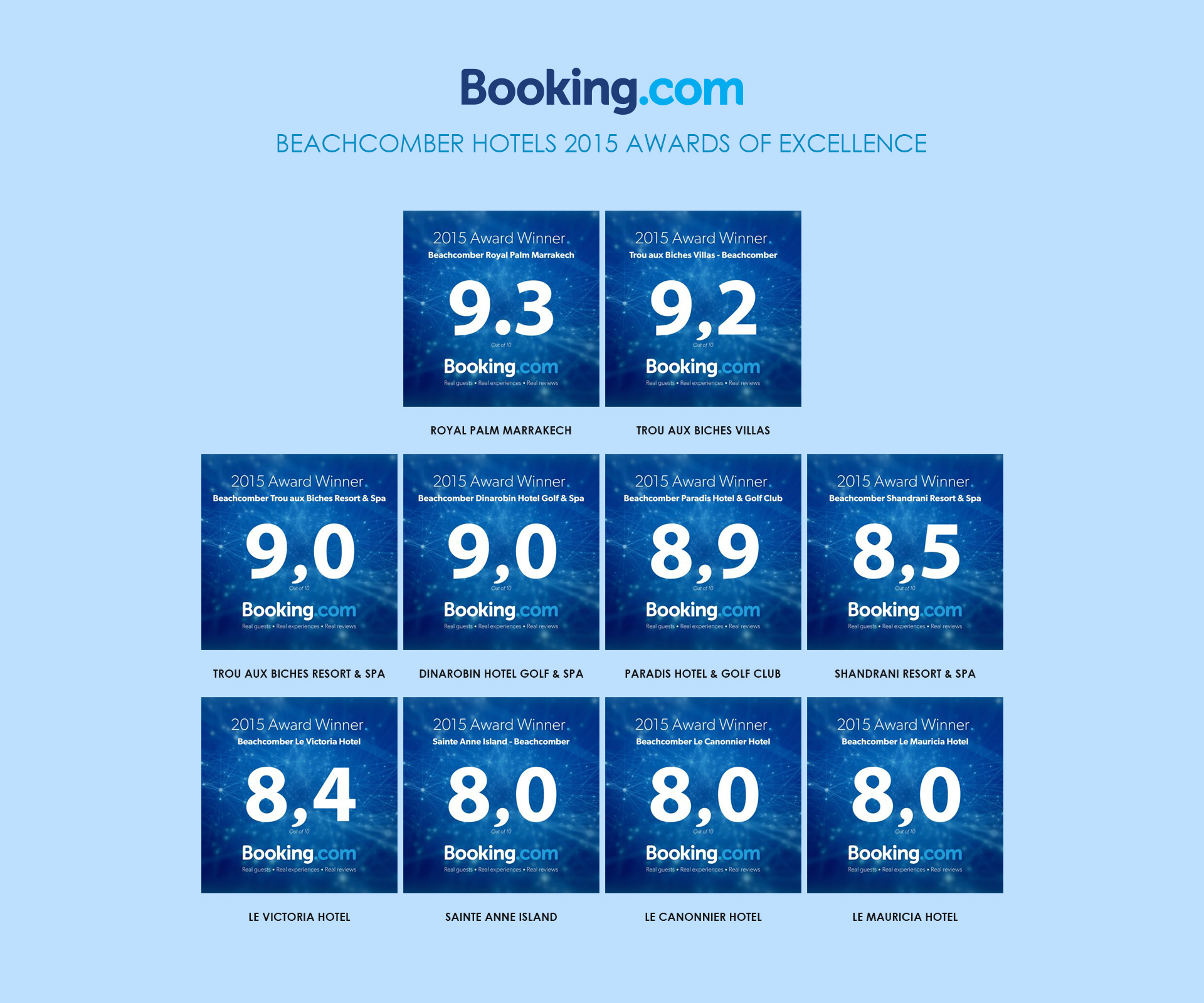 Attribués chaque année, les Guest Review Awards of Excellence reflètent un niveau de satisfaction élevé des clients. Ils récompensent les partenaires de Booking.com ayant obtenu une note moyenne d'au moins 8. Calculées à partir des évaluations laissées sur le site, les notes tiennent compte de facteurs tels que la propreté, le confort, l'emplacement, les équipements, le service, le rapport qualité-prix et la qualité du Wi-Fi gratuit.
Voici la liste des hôtels Beachcomber récompensés :
Royal Palm Marrakech – 9,3
Trou aux Biches Villas – 9,2
Trou aux Biches Resort & Spa – 9
Dinarobin Hotel Golf & Spa – 9
Paradis Hotel & Golf Club – 8,9
Shandrani Resort & Spa – 8,5
Le Victoria – 8,4
Sainte Anne Resort & Spa – 8
Le Canonnier – 8
Le Mauricia – 8
Booking.com fait partie de The Priceline Group, leader mondial du voyage en ligne et ses services connexes. Accessible en 42 langues, le site propose plus de 820 000 hôtels et hébergements, dont plus de 370 000 locations de vacances, couvrant près de 84 000 destinations dans 220 pays et territoires du monde. Il compte plus de 60 millions de commentaires laissés par des clients après leur séjour et attire des voyageurs d'affaires ou d'agrément en ligne du monde entier.