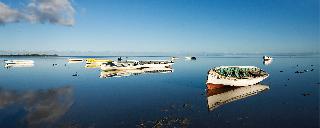 Beachcomber Hotels est fier de s'associer comme « Platinum Sponsor » à la deuxième édition du spectaculaire tournoi de rugby à 10 sur invitation, qui se jouera les 18 et 19 juin 2016 à l'île Maurice.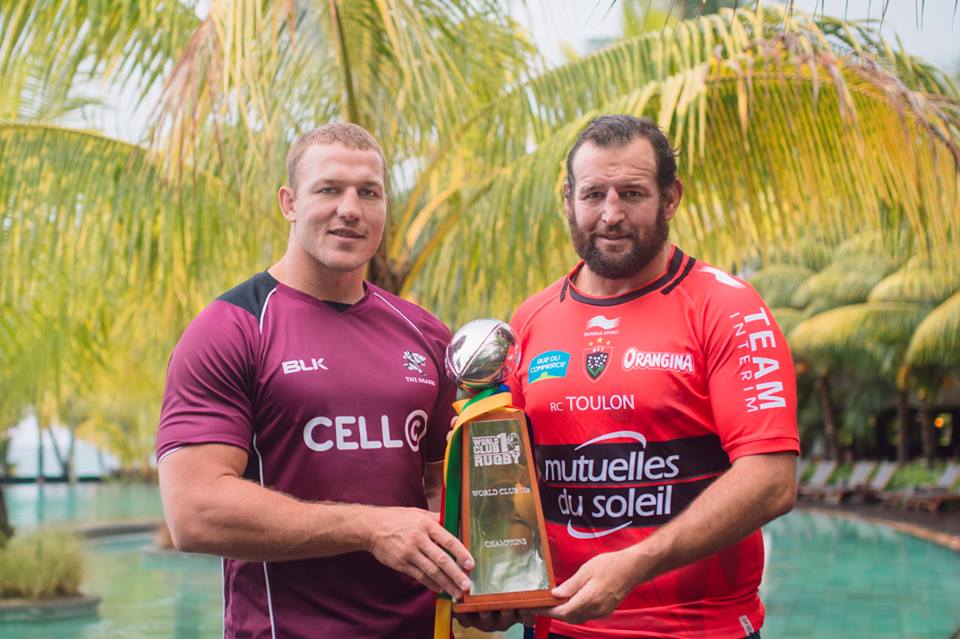 Le parrainage de cet événement prestigieux inclut l'hébergement des joueurs prenant part au tournoi dans les hôtels Beachcomber suivants : Trou aux Biches Resort & Spa, Le Victoria, Le Canonnier et Le Mauricia. Ils pourront également profiter d'une journée de golf au Paradis Hotel & Golf Club le 15 juin.
Les Sud-Africains des Cell C Sharks et le triple champion d'Europe en titre, le club français du RC Toulon, sont les deux premières équipes à avoir confirmé leur participation à la deuxième édition du « World Club 10s », tournoi détenu et organisé par Carinat Marketing et sanctionné par World Rugby et la Rugby Union Mauritius.
Ce tournoi de rugby à 10 sur invitation réunira à nouveau des franchises de Super Rugby et des clubs de l'hémisphère nord. Les huit équipes participantes seront initialement réparties en deux poules, sur le même format que pour la première édition il y a deux ans.
La star de la Coupe du Monde et capitaine du club néo-zélandais des Blues, Piri Weepu, avait soulevé le trophée en 2014 à Singapour. Son équipe, triple championne de Super Rugby, avait battu en finale les Australiens des Brumbies.
L'édition mauricienne se disputera au stade Anjalay, d'une capacité de 16 000 places, à quelques minutes de route de Port-Louis, capitale de cette ancienne colonie française située au large de la côte sud-est de l'Afrique continentale.
Durant toute une semaine, les clubs, universités, équipes féminines et de catégories d'âge seront tous invités à prendre part à divers tournois parallèles, qui seront un élément-clé de cette fête du rugby, avec pour attraction principale le « World Club 10s ». Le stade principal accueillera toutes les finales le dimanche 19 juin.
Les Cell C Sharks, quadruples finalistes du Super Rugby qui ont aussi décroché leur septième Currie Cup en 2013, sont l'un des clubs les plus populaires en Afrique du Sud. La franchise de Durban peut s'attendre à un soutien marqué à l'île Maurice, destination de vacances populaire auprès des touristes sud-africains. Port-Louis est à seulement 4 heures de vol de Durban.
« Les Cell C Sharks sont vraiment ravis de faire leurs débuts dans le World Club 10s, surtout avec la tenue du tournoi pour la première fois à l'île Maurice », soutient John Smit, CEO des Sharks et ancien capitaine de la sélection sud-africaine, qui avait conduit les Springboks au sacre lors du Mondial de Rugby de 2007.
« Nous avons entendu beaucoup de commentaires positifs sur la première édition et l'île Maurice occupe une place particulière dans le cœur de nombreux Sud-Africains. Je me réjouis à l'idée de savoir que notre équipe y jouera pour la toute première fois. L'île Maurice est l'une des plus belles destinations exotiques au monde, ce qui garantit une semaine fantastique pour les joueurs et les fans qui feront le déplacement. »
Sept joueurs des Cell C Sharks ont représenté l'Afrique du Sud l'an dernier à la Coupe du Monde de Rugby, où les Springboks avaient atteint les demi-finales. Quatre d'entre eux font partie de l'escouade 2016 de la franchise : le capitaine, Pat Lambie, l'ailier Lwazi Mvovo, le gigantesque pilier Tendai « Beast » Mtawarira et Coenie Oosthuizen.
L'équipe actuelle compte huit autres joueurs ayant porté le maillot sud-africain, dont l'ancien capitaine Keegan Daniel et le demi de mêlée Michael Claassens, qui a rejoint le club l'année dernière après deux saisons à Toulon.
Toulon, l'une des équipes avec le plus grand nombre de stars au monde, sera une attraction majeure pour ses premiers pas dans le « World Club 10s » à l'île Maurice. Ce club a remporté la Coupe d'Europe des Champions de Rugby (ex-Heineken Cup) pour la troisième fois de suite en mai dernier et peut s'enorgueillir d'avoir dans ses rangs certains des joueurs les mieux connus au monde.
Selon le manager de l'équipe, Bernard Laporte, « le RC Toulon est ravi de participer au World Club 10s et se réjouit de disputer ce tournoi fantastique à l'île Maurice ».
Ma'a Nonu, double champion du monde avec les « All Blacks », les Wallabies Quade Cooper, Matt Giteau, Drew Mitchell et James O'Connor, la perle sud-africaine Bryan Habana, le légendaire irlandais Paul O'Connell, l'arrière gallois Leigh Halfpenny et le capitaine géorgien Mamuka Gorgodze sont parmi les stars étrangères de l'équipe.
La France est le principal marché émetteur du tourisme mauricien, l'île étant une destination populaire auprès des vacanciers en quête d'hôtels de luxe, de plages de carte postale, de mer cristalline et de soleil.
Le président de l'Office du Tourisme de l'île Maurice (MTPA), Arnaud Martin, est l'un des plus fervents supporters du « World Club 10s ». Il est persuadé que l'organisation de manifestations sportives de qualité internationale, avec une couverture télévisuelle mondiale, contribuera à promouvoir les plus beaux attraits du pays auprès des foyers du monde entier.
« La MTPA est fière de soutenir et de parrainer l'édition 2016 du World Club 10s, qui attirera dans notre pays certains des meilleurs clubs et joueurs de rugby au monde. L'île Maurice fournira un cadre spectaculaire pour ce tournoi et je suis certain que les joueurs aussi bien que les fans vont profiter de son hospitalité chaleureuse », déclare-t-il.
« Le World Club 10s s'inscrit dans la stratégie de la MTPA de promouvoir le tourisme sportif à l'île Maurice. Nous croyons que le sport a le pouvoir de toucher le cœur des gens. Nous savons que ce formidable tournoi et ses nombreuses attractions parallèles seront suivis à la télévision, ce qui permettra à davantage de gens de découvrir l'île Maurice pour la première fois. Nous espérons accueillir ces personnes lorsqu'elles se déplaceront pour venir voir sur place à quoi ressemble notre pays. »
Le président de la Rugby Union Mauritius, Kevin Venkiah, confie pour sa part que « la Rugby Union Mauritius est ravie de sanctionner et d'accueillir le World Club 10s, qui sera le plus grand tournoi de rugby international jamais organisé à l'île Maurice ».
« La communauté du rugby local sera présente en force pour soutenir l'événement et ouvrira grand les bras aux joueurs et aux fans, en veillant à ce qu'ils passent une semaine mémorable », ajoute-t-il.
Press release distributed by i3 Sports on behalf of World Club 10s; If you don't wish to receive any further news about this tournament, please reply and write UNSUBSCRIBE in the subject header
Captions for rights-free photo (attached):
[Pic 1] Jean Deysel of the Cell C Sharks (South Africa) and Carl Hayman of RC Toulon (France) pose with the World Club 10s trophy at Beachcomber's Trou aux Biches Resort and Spa in Mauritius. Photo: Khatleen Minerve.
PR & Media contact:
John Higginson [john@ii-int.com], Director of Communications, i3 Sports
About World Club 10s
Owned and organised by Carinat Sports Marketing, the World Club 10s is an eight-team, 10-a-side invitational rugby tournament featuring leading professional clubs from around the world. The second edition will be held at the 16,000-capacity Anjalay Stadium in Mauritius on June 18-19, 2016. The tournament features two round-robin pools of four on Saturday and 12 knockout matches on Sunday. Each team plays six 20-minute matches over the weekend. The first World Club 10s was held in Singapore in June 2014 and was the first international sports event to be staged in the newly opened 55,000-seat National Stadium at the Singapore Sports Hub. The Blues (New Zealand) won the final by beating Brumbies (Australia) 10-5 after extra-time. Other teams came from France, England, Wales, Italy, Samoa and Asia-Pacific.