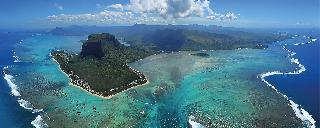 Après les Sud-Africains des Cell C Sharks et le triple champion d'Europe en titre, le club français du RC Toulon, la formation australienne des Aquis Brumbies et le Stade français ont confirmé leur participation à la deuxième édition du spectaculaire tournoi de rugby à 10 auquel Beachcomber Hotels est associé en tant que « Platinum Sponsor ».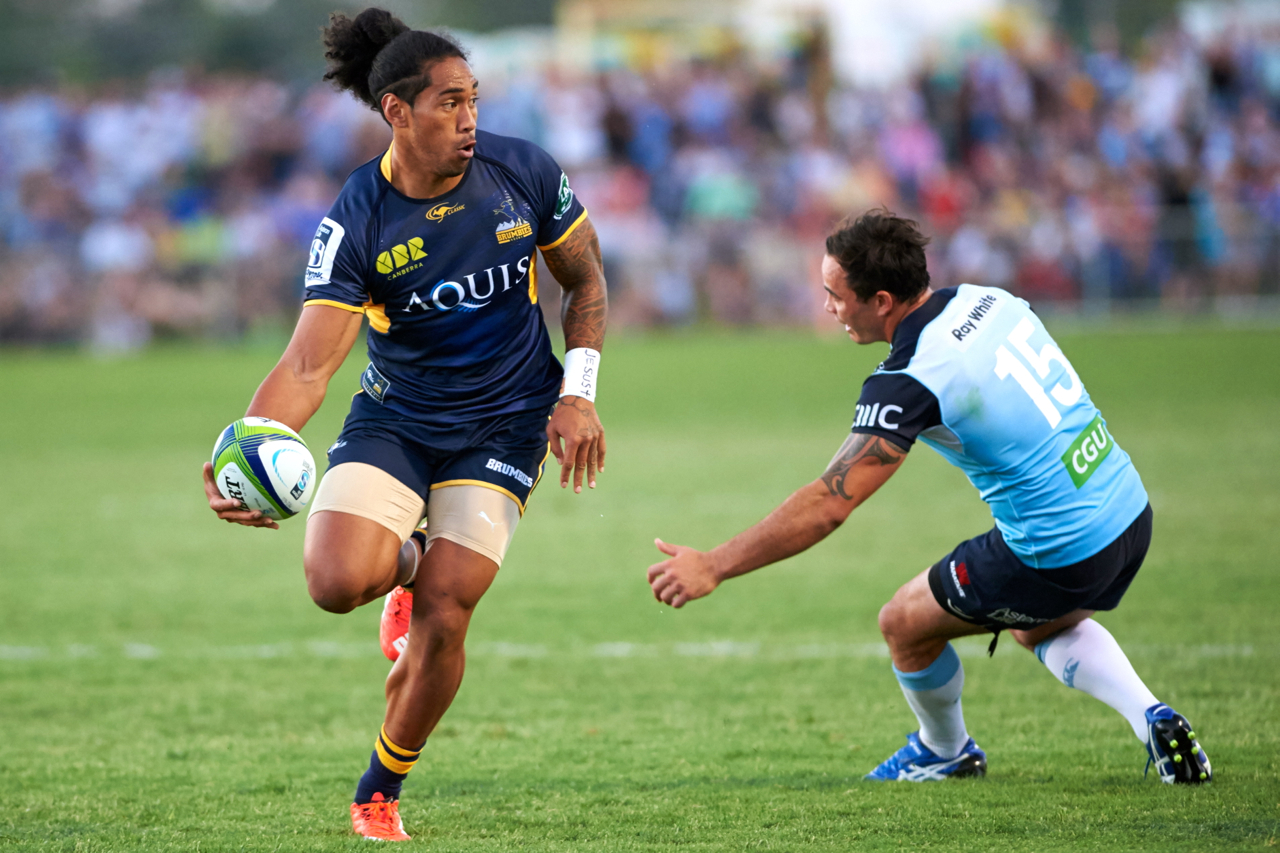 Alors que la franchise australienne des Aquis Brumbies, sextuple finaliste du Super Rugby, jouera pour le rachat après sa défaite en finale lors de la première édition du tournoi en 2014 à Singapour, le Stade français, 14 fois champion de France, en sera à sa première participation au World Club 10s.
Ce tournoi sur invitation réunissant huit équipes se jouera les 18 et 19 juin 2016 au stade Anjalay, à l'île Maurice. Les quatre autres participants seront annoncés prochainement.
Il y a deux ans, l'entraîneur en chef des Brumbies, Stephen Larkham, avait vu ses joueurs s'incliner 10 à 5 après prolongations face aux Blues lors d'une finale épique entre équipes du Super Rugby. Il espère une meilleure performance de son équipe lors de l'édition mauricienne.
« Les Brumbies ont vraiment hâte de disputer le deuxième World Club 10s, car nous avons comme un goût d'inachevé après être passés si près du but lors de la première édition », confie Larkham.
« Nous étions très fiers de participer au World Club 10s, car c'était une première et c'était particulier d'affronter certaines équipes, surtout celles de l'hémisphère nord, contre lesquelles nous n'avions jamais joué auparavant. Toutefois, après être passés si près de la victoire, les Brumbies viendront à l'île Maurice avec un objectif précis. »
Larkham, 41 ans, est une légende des Brumbies et des Wallabies, avec 102 sélections de 1996 à 2007. Comme demi d'ouverture, le duo légendaire qu'il formait avec le demi de mêlée George Gregan avait aidé l'Australie à décrocher la Coupe du Monde de rugby en 1999 et à se hisser en finale quatre ans plus tard.
Larkham a participé aux deux sacres des Brumbies en Super Rugby en 2001 et en 2004. Il a disputé trois autres finales en 1997, en 2000 et en 2002.
En tant qu'entraîneur de l'attaque, il a aidé les Brumbies à atteindre leur sixième finale de Super Rugby en 2013 et depuis qu'il est entraîneur en chef, il les a menés jusqu'en demi-finales ces deux dernières années.
« Je suis Brumbie jusqu'au bout des ongles et j'ai fait presque toute ma carrière au club. Je tiens donc à ce que l'équipe fasse de son mieux à l'île Maurice, représente fièrement le club et contribue à renforcer la réputation des Brumbies au niveau international », déclare Larkham.
« Le rugby est un sport international et je me réjouis de la tenue du second World Club 10s à l'île Maurice. Je suis également fier que le club fasse partie de ce qui s'annonce comme une belle fête du rugby. »
Neuf membres de l'escouade actuelle des Brumbies faisaient partie de l'équipe australienne qui a atteint la finale de la Coupe du Monde l'an dernier. Larkham était pour sa part entraîneur de l'attaque et de la défense des Wallabies.
Le capitaine australien Stephen Moore, les troisième ligne David Pocock et Scott Fardy, le pilier Scott Sio et le trois-quarts centre Tevita Kuridrani ont tous débuté la finale contre la Nouvelle-Zélande. Le demi de mêlée Matt Toomua, les ailiers Henry Speight et Joe Tomane, ainsi que le deuxième ligne Sam Carter figuraient également parmi les 31 joueurs retenus pour la compétition.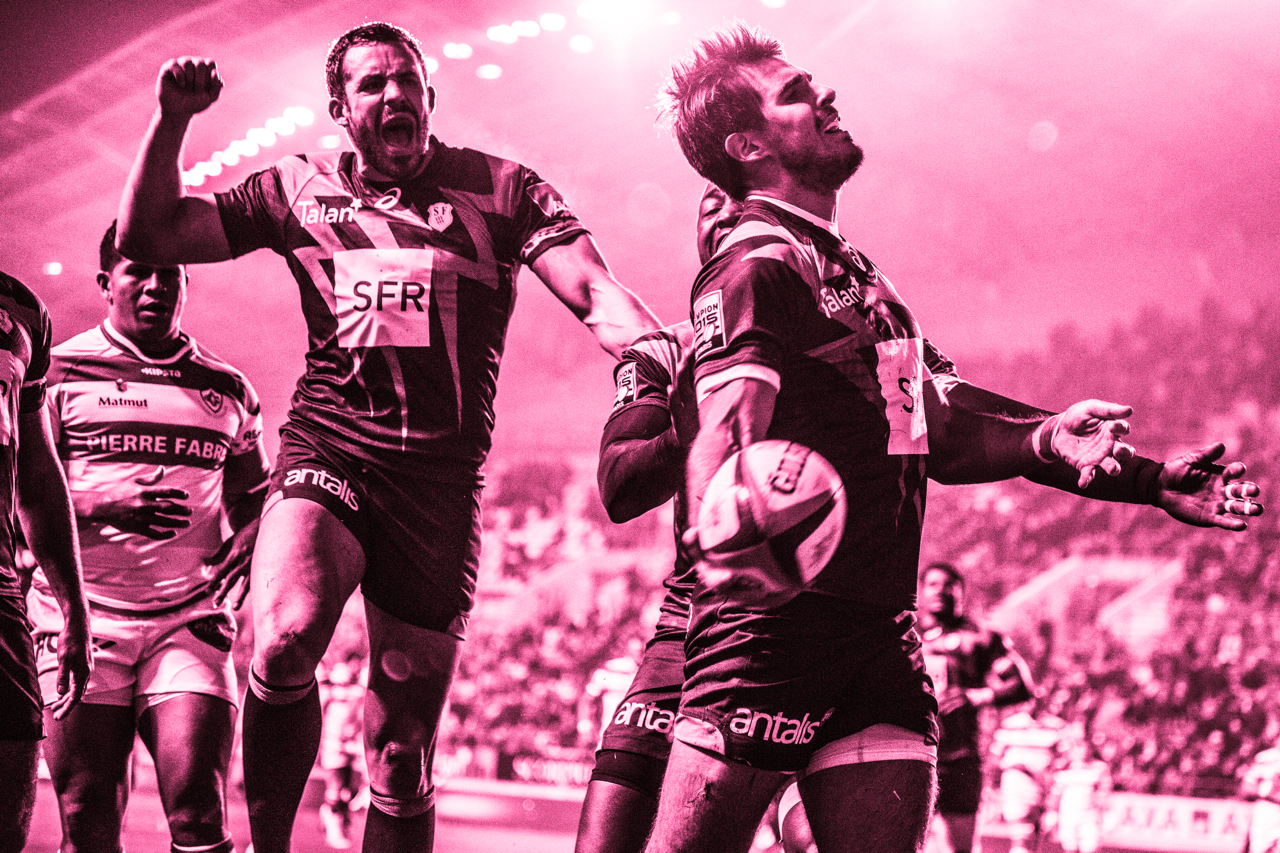 Le Stade français sera une autre attraction du World Club 10s après avoir réalisé une performance époustouflante en barrages pour remporter le Top 14 en juin 2015. Le club a ainsi confirmé son renouveau après plusieurs saisons difficiles.
Après avoir terminé à la quatrième place du classement, la formation parisienne s'est défaite du Racing Métro, club rival de la capitale française, du leader Toulon et enfin, de Clermont pour remporter son premier championnat depuis les cinq titres décrochés en 10 saisons de 1997-1998 à 2006-2007.
« Je suis très fier d'annoncer les débuts du Stade français dans le World Club 10s. C'est particulièrement spécial pour notre club de jouer à l'île Maurice, qui est depuis longtemps une destination prisée des Français. C'est comme une seconde maison pour nous », explique le président du club, Thomas Savare.
« Avec deux équipes du Top 14 en lice, nous nous attendons à un soutien enthousiaste à l'île Maurice. Toutefois, la liste des clubs participants est étonnante et gagner ce tournoi ne sera pas chose aisée. »
Le capitaine, l'Italien Sergio Parisse, compte parmi les stars du club 14 fois champion de France. Le duo français Julien Arias et Jonathan Danty, ainsi que l'imposant ailier fidjien Waisea Nayacalevu sont parmi ceux qui ont marqué le plus d'essais en Top 14 la saison dernière.
Le Stade français a un fort contingent sud-africain, dont les Springboks Morne Steyn et Willem Alberts, ainsi que d'autres joueurs provenant de Nouvelle-Zélande, d'Australie, des îles Fidji, de Samoa et de Géorgie.
Le président de l'Office du Tourisme de l'île Maurice (MTPA), Arnaud Martin, déclare : « Nous sommes très heureux de voir les Aquis Brumbies de l'Australie et les champions français du Stade français se joindre au World Club 10s à l'île Maurice. Avec deux équipes françaises en lice, nous nous attendons à accueillir de nombreux joueurs et fans de rugby de l'Hexagone, qui est depuis longtemps notre principal marché touristique.
« L'Australie est un autre marché important pour l'île Maurice et je sais que les fans de rugby australiens y trouveront une combinaison attrayante de plages spectaculaires, de luxueux resorts et de l'élite mondiale du rugby. Je me réjouis d'accueillir de nombreux fans de rugby et de visiteurs de toute l'Australie. »
Des compétitions parallèles de clubs amateurs, d'universités, d'équipes féminines et de catégories d'âge seront encore une fois organisées lors du World Club 10s. Les organisateurs s'attendent à une forte participation australienne et surtout, française. Toutes les finales se disputeront le dimanche 19 juin au stade principal d'Anjalay, d'une capacité de 16 000 places.
Le parrainage de cet événement prestigieux par Beachcomber Hotels inclut l'hébergement des joueurs au Trou aux Biches Resort & Spa, au Victoria, au Canonnier et au Mauricia. Ils pourront également profiter d'une journée de golf au Paradis Hotel & Golf Club le 15 juin.
Les autres sponsors de ce tournoi détenu et organisé par Carinat Marketing et sanctionné par World Rugby et la Rugby Union Mauritius sont la MTPA et Air Mauritius.
Photo captions:
Australia international Joe Tomane of the Aquis Brumbies, who have joined the line-up for the World Club 10s in Mauritius from June 18-19, 2016. Photo: c/o Brumbies.
Hugo Bonneval of Stade Francais, who are the second French club to join this year's World Club 10s in Mauritius. Photo: c/o Stade Francais.