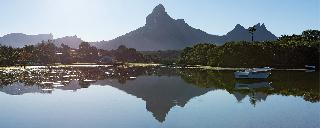 Après deux éditions qui se sont déroulées aux Seychelles, la troisième édition de la Beachcomber Aventure se tiendra au Dinarobin Beachcomber Golf Resort & Spa. Prévu du 31 janvier au 3 février 2017, l'évènement, qui est une première à Maurice, accueillera 12 agents de voyages français et belges qui embarqueront à bord d'Air Mauritius pour 4 jours d'aventures. Les participants seront divisés en 2 équipes pour participer aux épreuves imaginées par l'animateur vedette de TF1 Denis Brogniart, qui mêlera à la perfection art de vivre et épreuves sportives.
Au programme, courses en kayak, tir à l'arc, exploration de la faune et la flore, mais aussi convivialité autour d'expériences gastronomiques entre autres.
Plus de 220 agents de voyage ont tenté leur chance pour cette 3ème édition de la Beachcomber Aventure. Après 4 mois de challenge, les 10 meilleurs vendeurs et les 2 gagnants du tirage au sort ont été désignés pour y participer.
Félicitations à :
Myriam COCHENET de l'agence Tendance Voyages à Saint Raphaël
Fabienne ESNAULT de l'agence Club Med Voyages au Mans
Cécile DENNIEL de l'agence Préférence Voyages à Nantes
Céline GOETZ de l'agence We Love To Travel à Howald
Aurélie Didier de l'agence Tertio Voyages Hirsingue
Suzel PREVEIRAUD de l'agence Vivrance à Grenoble
Léa REDOUTE de l'agence Celtea Voyages à Saint Malo
Angélique LEFEVRE de l'agence TUI Store à Plaisir
Julien EDEL de l'agence Formigolf à Colmar
Chantal BACHELARD de l'agence Courtine Voyages d'Avignon
Alisson HERTERT de l'agence We Love To Travel de Messancy
Sophie AYMARD de l'agence TUI Store de Levallois
Les premiers repérages pour la Beachcomber Aventure ont été effectués en octobre 2016 par les équipes de Beachcomber, notamment Fabrice Pinault, Hotel Manager du Dinarobin Beachcomber, Rémi Sabarros (Directeur–General Manager France-Belgique-Luxembourg), l'équipe de PR & Promotions du Head Office en présence de Denis Brogniart.
Avec ses suites nichées dans des bungalows au cœur d'un jardin luxuriant clairsemé de piscines, ses 4 restaurants et son spa, le Dinarobin Beachcomber s'impose comme la promesse d'un séjour envoûtant. Mais avant de profiter de toutes ses promesses, le Dinarobin offre un terrain de jeu palpitant. Avec sa plage de sable blanc et son lagon bleu azur, les épreuves sportives prendront des airs idylliques, sous l'arbitrage bienveillant de la montagne du Morne Brabant.
Beachcomber Resorts & Hotels et ses partenaires, Air Mauritius, Mautourco et l'Office de Tourisme de Maurice souhaitent, aux 12 participants, un magnifique voyage et une belle aventure !