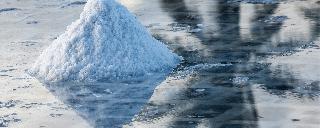 Beachcomber Resorts & Hotels a réuni une vingtaine de partenaires privilégiés issus des plus importants tours opérateurs allemands, autrichiens et suisses, dans le cadre d'un prestigieux Eductour. L'objectif de cette opération était de permettre à ces professionnels du voyage de vivre les nouvelles expériences hôtelières que proposent les hôtels Beachcomber, dont les Beautiful Rituals. Dans cette optique, les artisans ont mis en place un programme étoffé, du 26 au 29 janvier,pour permettre aux tours opérateurs de vivre l'expérience de l'Art of Beautiful.
Au cours de leur séjour, les tours opérateurs ont logé au Shandrani Beachcomber et au Paradis Beachcomber où ils ont été invités à découvrir les nouveautés notamment le nouveau concept lounge du restaurant Le Sirius au Shandrani Beachcomber.
Ces derniers ont également séjourné sur la péninsule du Morne où ils ont visité les nouvelles suites Ocean du Paradis Beachcomber et fait l'expérience du nouveau concept du spa, « The Art of Wellness ». En matière de restauration, ils ont eu un avant-goût de la cuisine authentique mauricienne à travers un atelier culinaire au restaurant La Ravanne. Ils ont aussi eu l'opportunité de bénéficier des différentes prestations du Dinarobin Beachcomber comme le 'Sundowner' au Butik Bar, ou encore apprécier la carte du restaurant fusion asiatique, Umami.
Afin de s'imprégner d'avantage du concept Art of Beautiful, les participants ont découvert les Beautiful Rituals ; une palette de rituels éveillent les sens et suscitent l'émotion, notamment le Beautiful Lights et le Beautiful Story. Ils ont également participé à l'atelier de création du Beautiful cocktail, sous la bienveillance des artisans.
Cet Eductour a été ponctué par des soirées de gala, nommément le 'Pink Evening' au Shandrani Beachcomber. Cette soirée a vu la participation des directeurs d'hôtels ainsi que des membres de l'équipe Commerciale de Beachcomber, dont le Chief Sales & Marketing Officer, François Venin.
« Le bureau de Beachcomber Hotels en Allemagne existe depuis presque 30 ans. Des liens très forts avec les tours opérateurs se sont créés au fil des années et c'est un immense plaisir que de les recevoir tous les ans dans nos hôtels pour un Week-end d'amitié. La clientèle allemande, autrichienne et suisse est en constante progression dans nos hotels. L'Allemagne elle-même est le second marché en terme de nuitées après la France » soutient François Venin
Cette opération organisée par le bureau de Beachcomber Hotels en Allemagne aura certainement des retombées positives sur les marchés allemand, autrichien et suisse, marchés clés qui représentent plus de 20% de part de marché pour Beachcomber Resorts & Hotels.