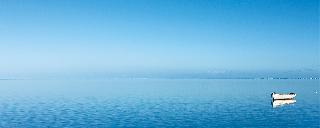 Beachcomber Hotels is partnering with the Seychelles Tourism Board, Air Seychelles and PromoAGV to organise 'An island adventure with Denis Brogniart', a unique sales challenge that will last until 14 December 2014. The 10 top sellers and 2 others selected from a draw will fly to the Seychelles with the French TV host, Denis Brogniart for a 4-night stay combining adventure with art of living.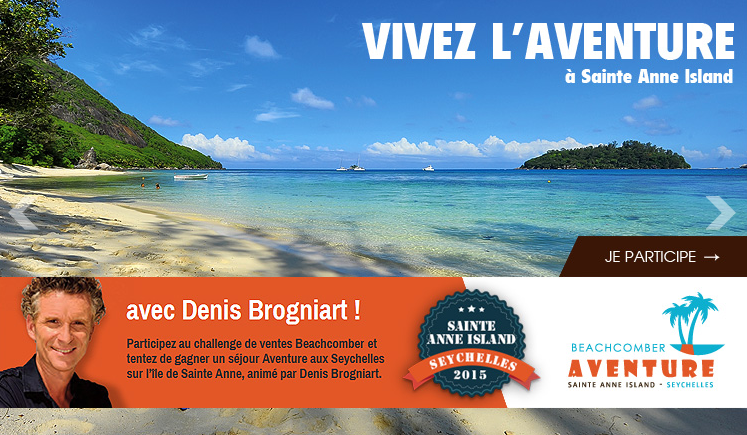 ​
This 5* Beachcomber hotel is set on a 540-acre private island, just a few minutes by boat from the main island of Mahé. It boasts 87 luxury villas, including 29 with swimming pool. A true nature sanctuary, Sainte Anne Island enjoys a prime location in the heart of one of the most significant marine parks in the Indian Ocean – an ideal playground for adventure seekers.
In order to take part in the challenge, the French travel agents must register through the website, www.promoagv.com and submit a maximum of sales files for stays on Sainte Anne by 14 December 2014 (departure period: before 30 October 2015).
The 10 top sellers and 2 others selected from a draw among participants will fly with Air Seychelles for a 4-night stay on Sainte Anne Island and will join Denis Brogniart, the host of Koh Lanta (France's version of Survivor) in discovering all the facets of the island through fun sports activities.