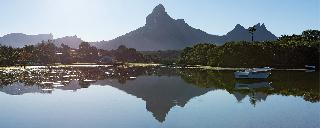 The dynamic animation team at Le Victoria Hotel, a Beachcomber property located on the sunny north-west coast of Mauritius, is pulling out all the stops to offer plenty of entertainment to guests during periods of high occupancy.
The beach at Le Victoria Hotel was filled with a very festive atmosphere on Thursday 24 September 2015 for a truly amazing evening. Guests showed up in large numbers as from 9.30p.m. for a White Party with a special tropical twist. Around the bar set up on the beach, the fiery rhythms of a DJ have ignited the evening enhanced by a superb fire artistry performance by a poi player on the water's edge.
The evening, which lasted until around 11p.m., was the highlight of a day full of activities. Prior to the White Party, the little ones and grown-ups alike had a great time with a fun and entertaining Mini-Olympics day.
Look out for the next special evening on Saturday 31 October with a Halloween Party that announces to be every bit as exciting!