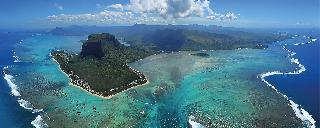 Royal Palm's contemporary kids club has created a sensation among guests. Set in the cool shade of a tropical garden, it evokes an authentic Creole plantation house, designed to enchant children aged 3 to 12.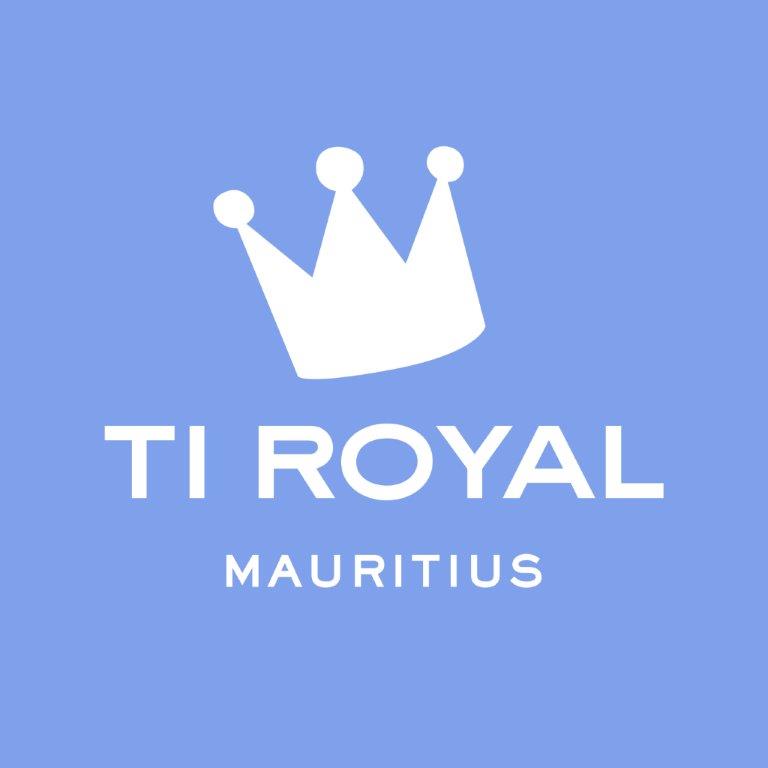 The reflects the hotel's style and atmosphere. From the setting itself to the choice of staff, all has been done to convey Royal Palm's hallmarks of discreet luxury and natural elegance while creating wonderful fun and entertainment for its young guests.
Resembling a private residence, the kids club is fondly referred to as the Ti Royal. Translated in English it is "Little royalty". The kids club symbolises the Royal Palm's two-fold commitment to provide a "home away from home" atmosphere while simultaneously creating a world apart to spark children's imagination.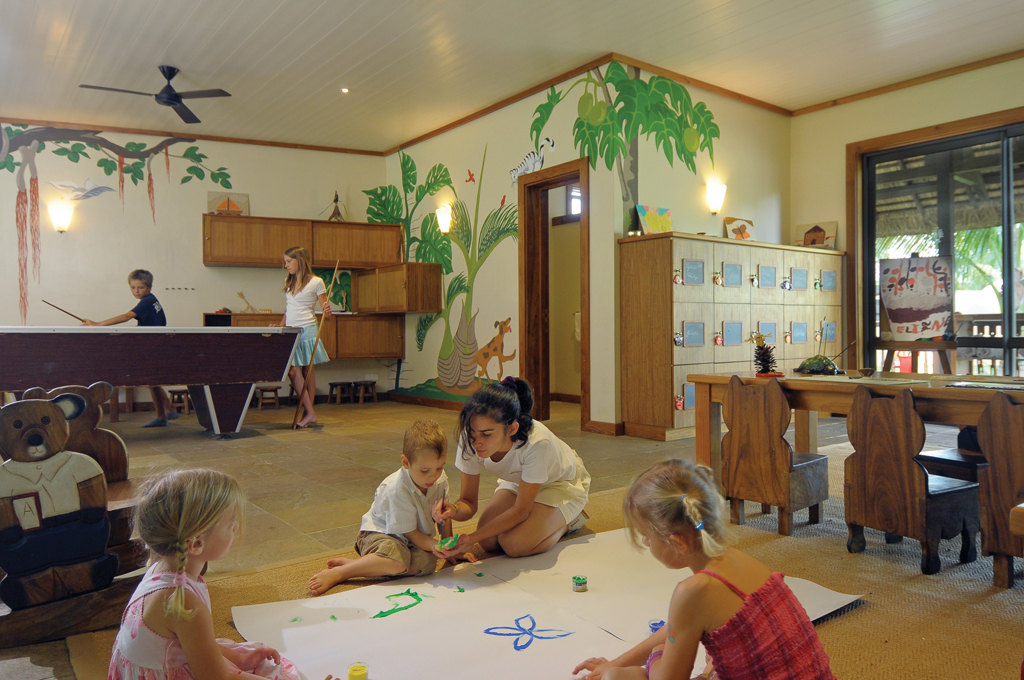 Children will find entertainment to suit their interests including a flat-screen TV, PlayStation 3 and Nintendo Wii. Two rooms centre on a large area dedicated to general games and activities where each child can choose from a plethora of activities and play in total safety. The endless list of toys and activities includes model cars, dolls, play stoves and a range of board games. Fancy dress costumes are available for theme evenings and shows put on by the children. Overall the focus is on choice and quality.
There are many opportunities to dedicate a couple of hours to art and children spontaneously give way to their imagination while painting a self-portrait or creating pretty handicrafts in vibrant colours. All the tools are available to awaken the artist within, acrylic paint, felt pens, pastel wax crayons, paint brushes, pallets and easels and modelling clay.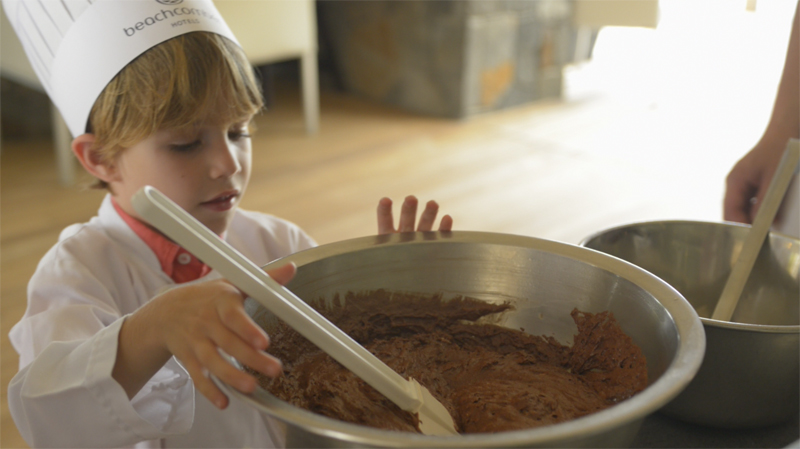 A highlight is the legendary weekly cooking class which is held at the trendy Natureaty restaurant, located on the beachfront. Wearing the traditional white hat and apron, kids learn the secrets of cake-baking under the supervision of a professional chef.
Priority is also given to outdoor activities, whether it be a treasure hunt, a game of tennis or glass bottom boat trip at sea or water-skiing in the secure lagoon. The kids club garden heralds plenty of fun too with its sand tray to build sandcastles and a seesaw. Another highlight is without a doubt the slate-tiled pool shallow enough for safe splashing supervised by the well-trained staff. Miniature loungers are even set beneath small parasols for relaxation in the shade.
In the evenings kids are thrilled to watch movies under the stars at the open-air cinema with a big screen installed in the garden.
Royal Palm is a kingdom for kids and the Ti Royal kids club is their castle.
Here are some examples of activities that take place at Royal Palm:
Wearing the traditional white hat and apron, children will learn the secrets of cake-baking under the supervision of a professional chef.
All the tools are available to awaken the artist within and children are invited to give way to their imagination!
Children will experience pure indulgence when a professional therapist comes to the kids club to treat boys and girls to a foot or hand massage.
Children love to dress up! Girls will dress up as fairies or princesses whereas boys will go for a superhero look or a pirate costume!
Children love this activity that provides endless possibilities! It always brings a smile on kids' faces!
Royal Palm's peaceful lagoon is ideal to learn to water-ski.
Subject to change without prior notice.
Some activities may be reserved to certain age groups.