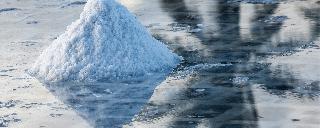 The Mauricia Beachcomber Resort & Spa won two distinguished awards of PADI International. The center of the hotel was recognised for its 20 years' affiliation to PADI International, the largest and the most renowned diving network in the world. The diving center was also rewarded for its commendable achievements during the PADI Diver Training Program. This is an exceptional performance! The Diving Center of Mauricia Beachcomber is indeed the first resort in Mauritius to win such a prestigious distinction, and so, among five nominated countries in Africa.
These two awards are a source of tremendous pride for Beachcomber Resorts & Hotels. They confirm the daily effort, excellent service of our professional teams at the Diving Center and also, the satisfaction of the clients.
Nestled in Grand-Bay, the Diving Center of Mauricia Beachcomber is the oldest of the Beachcomber group. To guarantee a first-class diving experience, the clients are overseen by qualified instructors and dive masters.
Most of the diving sites are between 15 and 25 meters deep. Underwater photographers are enchanted by their beauty. It takes between 5 and 20 minutes to reach the diving sites. Once on site, any deep-sea lover will be tempted by the vast natural aquarium, eager to dive into a journey of discovery and conquest.