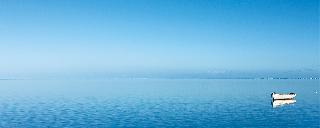 The 5th edition of the Ultra Trail Raidlight Beachcomber, Mauritius' flagship trail running event, will be held on the 28th and 29th of July 2018. The 5-star trail, which attracts some of the discipline's biggest names each year, will this year be headlined by two French athletes: Maxime Cazajous, who will be the event's patron, and Marion Delas, who will be its guest of honour.
In 2011, after years of playing rugby in Coarraze-Nay in the southwest of France, Maxime Cazajous threw himself into adventure trail-running body and soul. This 37-year-old athlete came first in six of the 12 races he has competed in to date, and secured a place on the podium in 11 of these events. He notably placed 12th in the Trail des Templiers, widely acknowledged as the toughest trail in France, and was invited to join the Brooks Running Team on the strength of this performance. His remarkable season in 2017, winning the Montan'Aspe (52km long, 3500m +/- of elevation gain), the Raid Ouzom (MTB + Tractor, 60km long with 2400m +/- of elevation gain), the Bidarray BK85 – Baztandarrak Trail (85km with 6500m +/-of elevation gain), and of course the Grand Raid of the Pyrenees (82km long, with 5300m +/- of elevation gain) and the Corrude for 2 (27km long, 2400m +/- of elevation gain). We are delighted to announce that this July, Maxime Cazajous will take over from Nepali runner Sangé Sherpa as the UTRB 2018 patron athlete.
For her part, Marion Delas will be the UTRB's special guest on its 100km track. The 28-year-old triathlete and trail-runner from Niort (in western France) has always used sports as a vehicle for altruism. To raise funds and awareness for French cystic fibrosis association Vaincre la Mucoviscidose, she competed in the Nice Ironman (a triathlon consisting of a 3.8 km swim, 180 km bike ride and 42 km run), the Paris Brest Paris (a 1232 km cycle over 88 hours), the Celtman (an Extreme Ironman in Scotland), the Double Ironman Marans (a 7.6 km swim, 360 km bike ride and 84 km run over 37 hours) and the Diagonale des Fous on Reunion Island, among others. This extreme sportswoman is now eager to discover the beauty of Mauritius' landscapes and the technical aspects of the UTRB circuit.
Thanks to these exceptional contestants, the 5th edition of the UTRB promises to be a memorable one. Participants are invited to choose from four different race formats, allowing them to select the race that best suits them. This year's Trail des 7 Couleurs consists of a new course laid out over 100 kilometers. This trail can be run alone or as part of a two-person relay team. The UTRB's 47km, 25km and 10km tracks remain the same as in previous editions.
Runners can register online at http://www.beachcomber-events.com/utrb