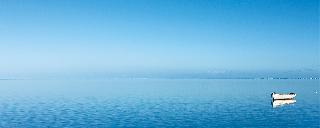 Trailers are really looking forward to the event! The 5th edition of the Ultra Trail Raidlight Beachcomber (UTRB) is back from 28th to 29th July 2018. Every year, the competition attracts famous trailers. Maxime Cazajous and Marion Delas will be patron and guest star respectively for this year's edition, which will comprise of four amazing races with awesome prizes for the champions!
Over and above the premium organization led by teams who have an eagle's eye for details - the welcome, the supervision, the track, the refilling, or even medical assistance - the URTB is also committed to spoil its winners. A UTRB finisher definitely deserves to be rewarded!
Numerous appealing prizes are up for grabs for the 2018 edition. The star prize for the winners of the 100 Km and 47 Km will be a return air ticket Mauritius-Paris. There will also be a draw after the 47 Km "Trail de la Perruche by Air France'' where two finishers, a man and a woman, will win an air ticket.
"Several other prizes await winners: hotel stays, lunches or diners at the Beachcomber hotels, a stay at Andrea Lodges and Raidlight items. Registered participants will also receive a Raidlight t-shirt," confirms Arianne Devienne Bellepeau, Leisure & Events Manager at Beachcomber Resorts & Hotels, adding that, "This 5th edition of the Ultra Trail Raidlight Beachcomber will be proudly supported yet again by its loyal sponsors namely, Air France, Farmstead, Bonduelle, Mr. Meat, Crystal, Andrea Lodges and Lavilléon."
Trail lovers can register for the URTB 2018 through this link: http://www.beachcomber-events.com/utrb.
As a reminder, this time, the now famous "Trail des 7 Couleurs by Raidlight & Beachcomber'' will comprise of a 100-kilometer track which can also be run in pair, for those who prefer relays. The remaining three races - the 47 kilometers, the 25 kilometers and 10 kilometers - remain unchanged.
Who will be Sangé Sherpa's successor (winner of the 120 kilometers race in 2017) or that of Jean-Marie Cadet (winner of the 47 kilometers race last year)?
We'll find out this coming July!