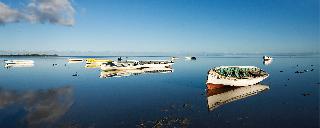 The Executive Chef of Le Canonnier Hotel, Mooroogun Coopen, has had the unique chance to meet and talk with the 'pope' of French gastronomy, the legendary Chef, Paul Bocuse during his recent visit to Lyon, France, at the end of January to attend the Sirha 2015 exhibition.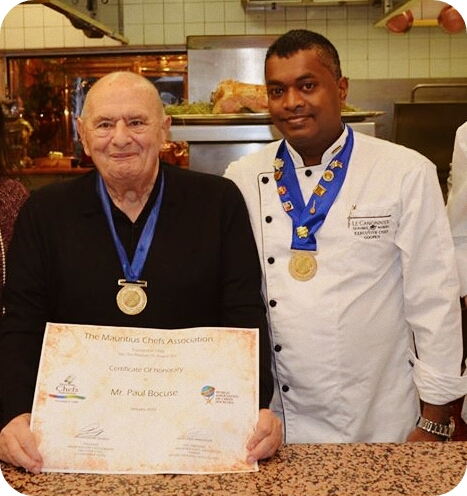 Chef Coopen's attendance at the leading international food service and hospitality trade show has allowed him to meet and interact with industry professionals, including the crème de la crème of chefs like Guillaume Gomez, the Chef of the year 2014 and Christophe Müller, Executive Chef at the Auberge du Pont de Collonges – Paul Bocuse, as well as the renowned culinary scientist, Nicolas Bré and Claire Verneil, Pastry Chef and teacher at the prominent French bakery, Lenôtre.
The event held between 24 and 28 January 2015 at the Eurexpo exhibition grounds in Lyon attracted thousands of professionals from all over the world. It was also the occasion for Le Canonnier's Executive Chef to soak up the latest trends in products, materials, equipment and services, among other things. In addition to a visit of the 'Tunnel of Taste', a unique gourmet event presenting food preparations by great chefs over a 1.7km tasting trail, he attended one of the exhibition's flagship events, the 15th edition of the prestigious Bocuse d'Or contest, which is considered the world championship for chefs.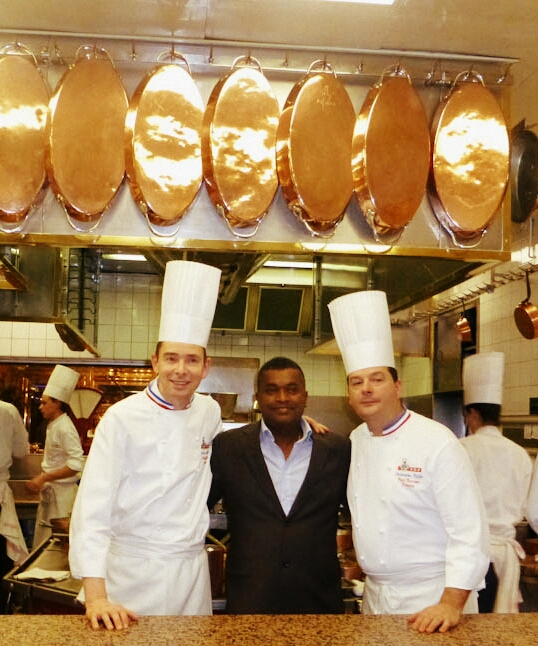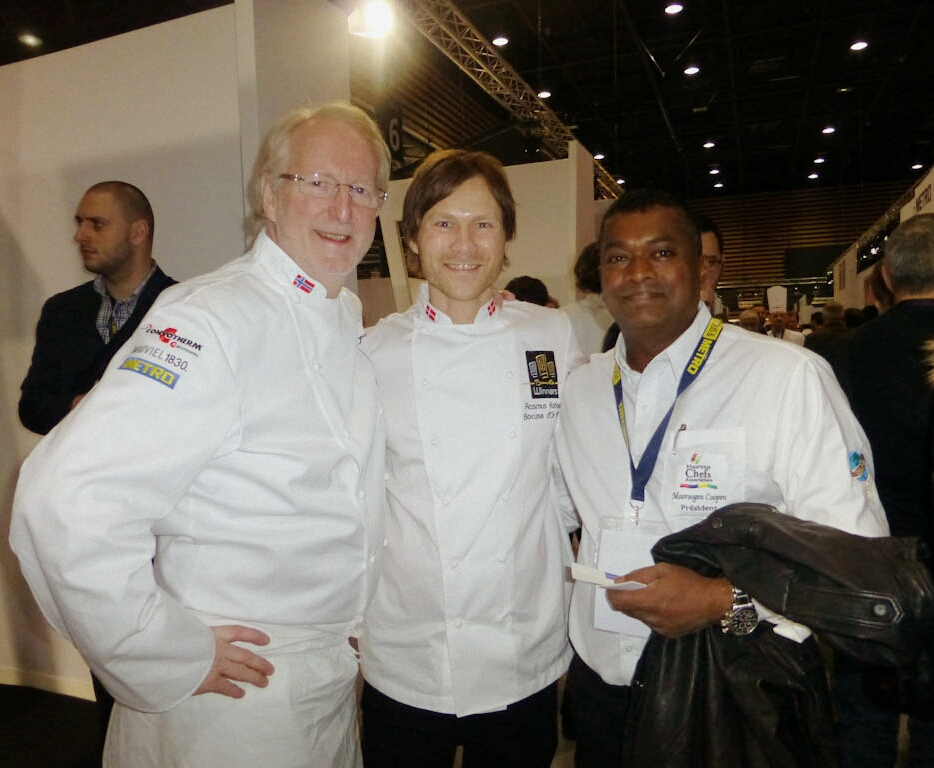 After the competition, Chef Coopen had the immense privilege, along with the first three winner chefs, to meet with Chef Paul Bocuse himself at his restaurant. Having showed up a few minutes early, he waited patiently under the show for his time to meet with the 89-year-old monument of French gastronomy. They spoke for about a quarter of an hour and the Mauritian Chef came away with a precious gift: a menu signed by the great Paul Bocuse himself.
A unique moment in a chef's career!