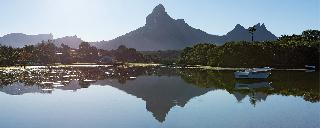 Film buffs staying at Royal Palm Marrakech between 4 to 12 December will have the unique opportunity to indulge their passion during the 15th edition of the prestigious Marrakech International Film Festival, which will be held at the Red City's Congress Centre.

Founded in 2001 by His Majesty King Mohamed VI, the Marrakech International Film Festival is the leading event dedicated to cinematic art in Morocco. Chaired by Prince Moulay Rachid, it aims at "bringing people and cultures together."
The festival attracts various personalities every year to the Red City, where many international productions have been shot. The jury comprising filmmakers, actors, personalities and writers, among others, will be chaired by the legendary American director, Francis Ford Coppola. The best Moroccan and foreign feature-length and short films will be rewarded with an 'Etoile d'or' award (Golden Star).
This year, the festival will pay tribute to Canadian cinema, the American actors, Bill Murray and Willem Dafoe, the South Korean filmmaker and screenwriter, Park Chan-Wook, the Indian actress, Madhuri Dixit and the Moroccan cinematographer, Kamal Derkaoui. Master classes will also be run by film directors such as the Iranian, Abbas Kiarostami.
Enjoy the viewing!