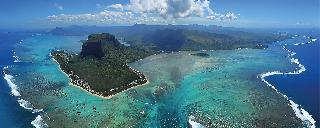 The New Year has started on a very positive note for Beachcomber, 10 properties receiving the Booking.com 2015 Guest Review Award of Excellence.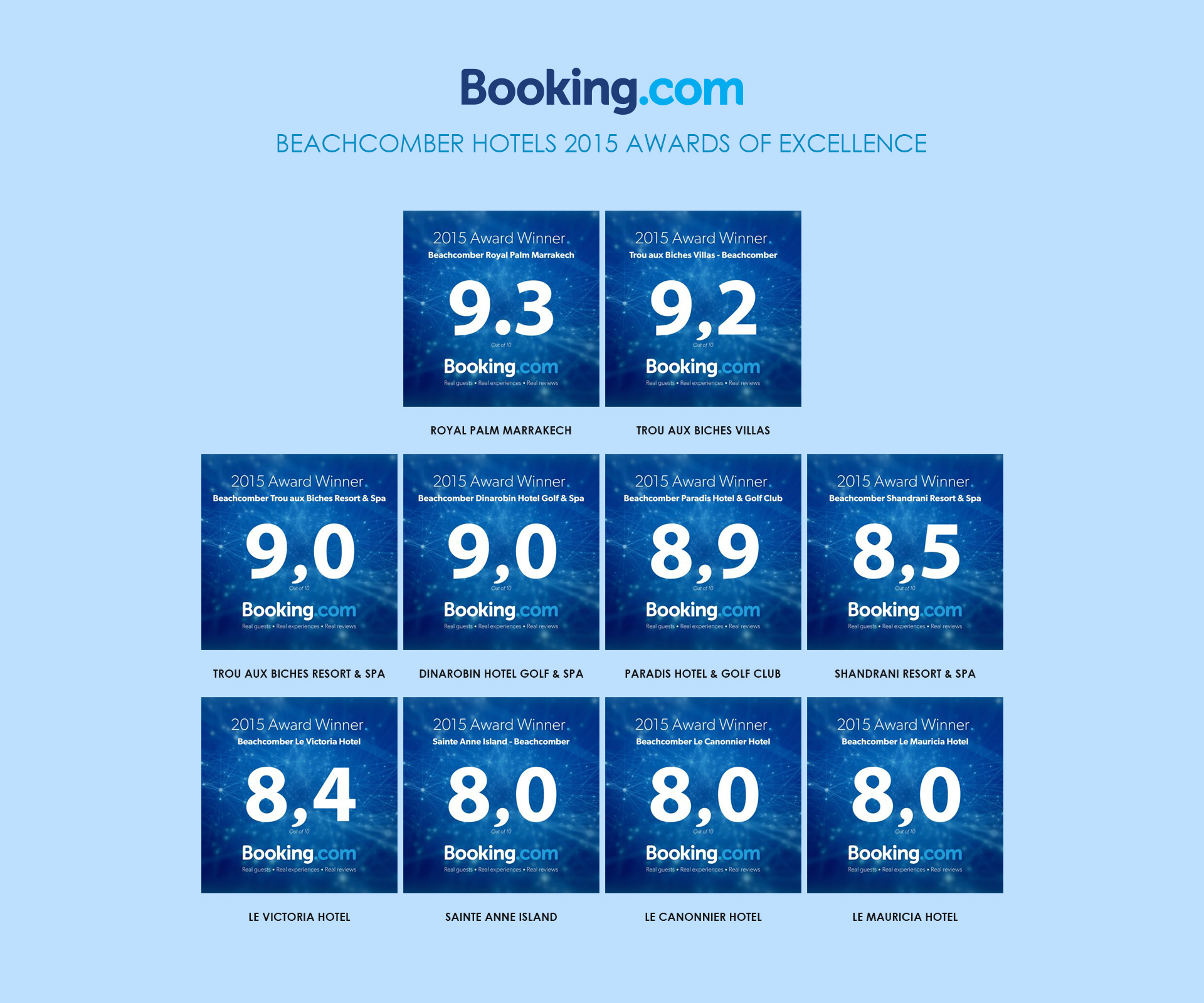 The Guest Review Awards of Excellence are presented each year and reflect a high level of guest satisfaction. They reward the partners of Booking.com with an average score of at least 8. Calculated from ratings posted on the site, the overall scores are a combination of several review factors including cleanliness, comfort, location, facilities, staff service, value for money and quality of free Wi-Fi.
For the year 2015, Beachcomber properties achieved the following average guest reviews (out of 10):
Royal Palm Marrakech – 9.3
Trou aux Biches Villas – 9.2
Trou aux Biches Resort & Spa – 9
Dinarobin Hotel Golf & Spa – 9
Paradis Hotel & Golf Club – 8.9
Shandrani Resort & Spa – 8.5
Le Victoria – 8.4
Sainte Anne Resort & Spa – 8
Le Canonnier – 8
Le Mauricia – 8
Booking.com is part of The Priceline Group, the world leader in online travel and related services. The site is available in 42 languages and offers over 820,000 hotels and accommodations including more than 370,000 vacation rental properties and covers nearly 84,000 destinations in 220 countries and territories worldwide. It features over 60 million reviews written by guests after their stay, and attracts online visitors from both leisure and business markets around the globe.