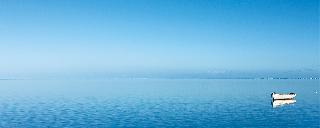 The island of Sainte Anne, in the Seychelles, has a rich historical heritage. An unspoilt gem set in the Indian Ocean, it has been the silent witness of passing ages and cultures and has fulfilled multiple - and quite unlikely functions since it was first settled on in 1770, up until today.




1817
M. Telfair sold the island to the corsair Jean François Houdoul.

1824
Jean François Houdoul sold the island to Charles Savy, who moved in with his family. He earned his living by supplying visiting ships with fresh agricultural products.

1832
A transhipment base was created on the island to support the British and American whaling ships which stopped in the Seychelles on a regular basis.



Picture of the Lemarchand house, taken in 1892

1880
The Savy family sold the island to the Lemarchand Family.

1914-1915
In June, the Scottish and Norwegian owners of the St Elba whaling company opened a land plant on the site of the old American station, on the South West tip of the island. The installation consisted of two factories, one for oil and the other for the production of whale guano. Around 2000 barrels of oil were being produced.



A bubbler boiler can still be seen on the island

1955
Sainte Anne featured its first tourist infrastructure with the opening of the "Beyond Reef" restaurant, created by Mrs Rayfield.

1970's
As from the early 1970's, Sainte Anne's development started to evolve hand in hand with the preservation of the environment and the welfare of the local community.

1973
It is with that focus in mind that the government made a Marine Park in of the gorgeous waters of Sainte Anne in 1973. Today the waters hide very active marine wildlife composed of hundred of species bearing the most original names.

1982
President Albert Réné decided to create a National Youth Service village in Sainte Anne to provide education to the locals ; this structure which shut down in 1992 was reconverted into the National Marine Park Rangers' headquarters in 1993.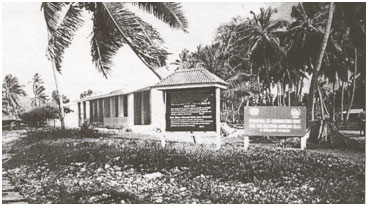 ​

1993
Inauguration of the Sainte Anne National Marine Park Rangers' headquarters which combined the renovated N.Y.S infrastructures and a few new buildings.
This new infrastructure was also used to train the Park Rangers.

1997
The island became the headquarters for the Regional Coordinating Unit (RCU) of the Eastern African Seas Programme sponsored by the United Nations Environmental Programme. This project's aim was to coordinate all actions related to the preservation of the marine environment.

2000's
Having obtained the green light from the Ministries of Ecology and Environment in the Seychelles, Beachcomber went ahead with the project of building a hotel on an exclusive island of Sainte Anne.

1st of November 2002
Sainte Anne Resort & Spa opened its doors.