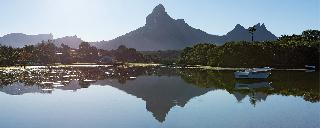 With its vast spectrum of distinct courses, Mauritius is the #1 destination for golf amateurs.
Beachcomber Resorts & Hotels brings to its guests a tailor-made golf experience. The Group offers an exceptional collection of four golf resorts: Paradis Beachcomber, Dinarobin Beachcomber, and since November 1st, the Trou aux Biches Beachcomber and Canonnier Beachcomber. Following a partnership with Mont Choisy Le Golf, these two resorts have complemented the Group's golf package. Beachcomber guests now have access to the unique 18-hole course in the north of the island.
This special partnership with Mont Choisy Le Golf is an opportunity for the Beachcomber guests to hone their swing on this 6 245 metres Par 72 championship golf course. There is more! They can also take advantage of the personalised welcome, the possibility of advance booking of the most popular 'tee-offs' slots at preferential rates, and have access to shuttles from Canonnier Beachcomber and Trou aux Biches Beachcomber.
In October, the Group appointed Sebastien Espitalier-Noël as Golf Operations Manager of Trou aux Biches Beachcomber Golf Resort & Spa and Canonnier Beachcomber Golf Resort & Spa in an effort to allow all guests to fully experience this golf adventure. As a golf and sports enthusiast, Sebastien's mission is to organise specific services, manage the reservations of golfers and the shuttle service.
« Trou aux Biches Beachcomber offers an exceptional programme for golfers with diverse activities on a daily basis. A private green putting is also available to the hotel guests allowing confirmed golfers and beginners alike to practice before a game at Mont Choisy Le Golf, » explains the Golf Operations Manager.
"My aim is to be available for the golfers, to offer them a customized service, to work closely with Mont Choisy Le Golf and to develop the golf package within the Beachcomber Group," adds Sebastien.
In addition to a privileged access to this splendid green designed by renowned South-African golf architect Peter Matkovich, Beachcomber Resorts & Hotels now offers dedicated accommodation for golfers: Golf Suites at Dinarobin Beachcomber and Trou aux Biches Beachcomber.
Guests opting for the Golf Suites shall have access to a free green fee per day, a golf cart but also, for a minimum stay of six nights, a one-hour massage at the Spa Beachcomber is offered.