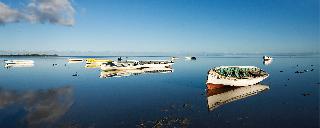 Guests staying at the Dinarobin Hotel Golf & Spa and the Paradis Hotel & Golf Club who are eager to try a new water sliding sport can now experience the joys of stand-up paddle boarding. This discipline is very popular on beaches around the world and can be enjoyed in the turquoise lagoon facing the hotel.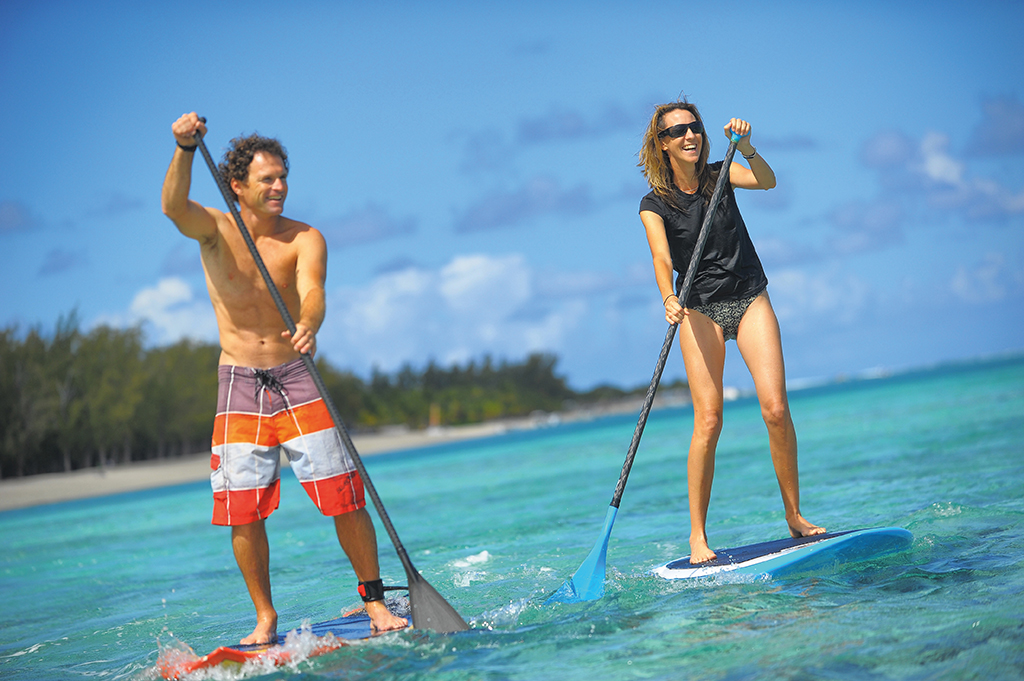 Paddle boarding is a complete sport that is an ideal way to build muscles gently and in a fun way, involving standing up, kneeling or sitting on a board and rowing. It is open to boarders of all levels from the age of 10 and can be enjoyed every day between 9am and 5pm at the Dinarobin.

This ancient sport born in Polynesia is offered by the hotel in association with the YOANEYE Kite Centre. Lessons from beginner to intermediate level are taught by four qualified instructors with a maximum of four students per instructor in order to provide the best quality and safety. Individual private lessons may also be scheduled with an instructor.

Sliding water sports enthusiasts will find there all the required equipment to practise stand-up paddle boarding.

All that is left for them to do is to test their balance, sliding skills and endurance by riding the longest wave in Mauritius and indulging in this sport, which is attracting growing numbers of fans around the world!