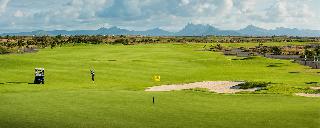 Cuando utilices nuestros servicios online, incluyendo nuestras aplicaciones, cookies y otras tecnologías de rastreo que pueden utilizarse de formas variadas, como trabajar en la web de beachcomber-hotels.com, analizar el tráfico o por propósitos publicitarios. Estas tecnologías son usadas, o bien por nosotros directamente o por nuestros socios empresariales, incluyendo terceros proveedores de servicios y publicistas con los que trabajamos. Si quieres aprender más sobre lo que es una cookie, cómo se utilizan y qué opciones hay, puedes leer más aquí.
¿Qué es una cookie?
Una cookie es una pequeña cantidad de datos que se encuentra en el buscador de tu ordenador o en tu dispositivo móvil. Las llamadas "first-party cookies" ("cookies de primeras partes" s)on cookies servidas por una entidad que opera el dominio con el que se sirve la cookie.
Las mismas cookies de Beachcomber-hotels.com son así "first-party cookies". En el caso de que permitiéramos a otros servir cookies a través de la web beachcomber-hotels.com, estas cookies se llamarían "third-party cookies".
Además, hay una diferencia entre cookies de sesión y cookies permanentes.
Las cookies de sesión sólo existen hasta que cierras tu buscador. Nosotros tratamos de servir cookies o permitir el servicio de cookies con un máximo de esperanza de vida de 2 años. Sólo en excepcionales circunstancias, como por motivos de seguridad y donde sea absolutamente necesario, una cookie tendrá mayor esperanza de vida. Además, se utilizan otras técnicas de rastreo similares.
Estas pueden incluir radiobalizas de web (también conocidas como etiquetas pixel, píxeles invisibles o gifs) o URLs de rastreo. Una radiobaliza de web es una pequeña imagen de gráfico de sólo un píxel que puede ser llevado a tu ordenador como parte del requerimiento de una página web en una aplicación, un anuncio o en un email HTML. Los píxeles se pueden utilizar para conseguir información usada para recuperar información de tu dispositivo, como tipo de dispositivo o sistema operativo, dirección IP y la hora de la visita. También se utilizan para servir y leer cookies en tu buscador. El rastreador de URLs se utiliza para entender desde qué webs se está utilizando la web de beachcomber-hotels.com. A todas estas tecnologías juntas se las llama "cookies" en esta Declaración de Cookies.
¿Cómo se utilizan las cookies?
Las cookies se utilizan para diferentes propósitos. Permiten reconocerte como el mismo usuario en las diferentes páginas de una web, entre webs o cuando uses una aplicación. Los tipos de información que recogemos mediante las cookies incluyen dirección IP; dispositivo ID; páginas vistas; el tipo de servidor; la información de la búsqueda; sistema operativo; proveedor del sistema de internet; fecha impresa; si has respondido a un anuncio; la URL referida; y características utilizadas o actividades comprometidas dentro de la web/aplicaciones.
Nuesta web usa cookies para diferentes propósitos:
Strickly Necessary Cookies:
Intentamos dar a nuestros visitantes una web avanzada y fácil para que se adapte automáticamente a las necesidades y deseos del usuario. Para lograrlo, usamos cookies técnicas que te mostramos en nuestra web para hacerlas funcionar correctamnte, para crear tu cuenta de usuario, para registrarte y para gestionar tus reservas. Estas cookies técnicas son absolutamente necesarias para que nuestra web funcione adecuadamente.
Cookies Funcionales:
También usamos cookies funcionales para recordar tus preferencias y ayudarte a usar nuestra web eficientemente y de forma efectiva. Usamos estas cookies para recordarte tus preferencias de lenguaje, así como tu información de registro para que no tengas que volver a escribir tus credenciales cada vez que visitas nuestra web. Las contraseñas siempre estarán encriptadas. Estas cookies funcionales no son estrictamente necesarias para el funcionamiento de nuestra web, pero añaden funcionalidad y mejoran tu experiencia beachcomber-hotels.com
Cookies Analíticas:
Usamos estas cookies para saber cómo nuestros visitantes utilizan beachcomer-hotels.com. Esto significa que podemos descubrir lo que funciona y lo que no, optimizar y mejorar nuestras webs o aplicaciones, entender la efectividad de los anuncios y comunicaciones y estar seguros de que continuamos siendo interesantes y relevantes. Los datos que reunimos pueden incluir el tipo de páginas webs que has visto, qué páginas referentes/o de salida has entrado y abandonado, qué tipo de plataforma has utilizado, qué emails has abierto y respondido e información sobre la fecha y la caducidad.
También significa que podemos utilizar datos sobre cómo has interactuado en el sitio, como los números de clicks que has hecho sobre una página determinada, los movimientos de tu ratón y tu actividades desplazando el cursor; las palabras de búsqueda que utilizas y el texto que introduces en los diversos campos. Usamos las cookies analíticas como parte de nuestras campañas de publicidad online para saber cómo los usuarios interactúan con nuestra web después de haberles mostrado un anuncio online.
Cookies Comerciales:
Usamos cookies de terceras partes para mostrar anuncios personalizados en nuestras webs y en otras webs. Esto se llama "redirigir" y está basado en las actividades de búsqueda, como los destinos que has estado buscando, los alojamientos que has visto y los precios que te han mostrado.
A continuación te mostramos un resumen de cookies diseñado por beachcomber-hotels.com
¿Cuáles son tus opciones?
Para aprender más sobre cookies y cómo gestionarlas o borrarlas, visita allaboutcookies.org y la sección de ayuda de tu buscador. En la configuración de buscadores, como Internet Explorer, Safari, Firefox o Chrome, puedes establecer qué cookies aceptar y cuáles rechazar. El lugar para encontrar esta configuración depende de tu buscador - usa la función "Ayuda" en tu buscador para encontrar la configuración que necesitas.
Si decides no aceptar ciertas cookies técnicas y/o funcionales, puede que no seas capaz de utilizar algunas funciones de tu web. Actualmente, nosotros no funcionamos con la configuración del buscador "Sin rastreo". Hasta que no se desarrolle un estándar común que defina lo que significa exactamente las señales del buscador "Sin rastreo", nosotros no revisaremos nuesta Declaración de Cookies.
Anuncios: Con respecto a la publicidad online y las empresas de marketing, intentamos trabajar con compañías que se adhieren a los estándares de la industria y a los códigos de conducta.
Analytics: In order to control the collection of data for analytical purposes through Google Analytics from certain browser types, you may want to visit the following link: Google Analytics Opt-out Browser Add-on (only for desktop).
Si tienes alguna pregunta, sugerencias o comentarios sobre esta Declaración de Cookies, envía un email a privacy@beachcomber.com. Nuestra Declaración de Cookies puede también corregirse de vez en cuando - así que visita esta página con frecuencia para estar al día.